IT can't just be me who's often looking in my rear-view mirror, being followed by a gaping-grilled, handsome Mazda with sharp, sleek headlights…
It's happened a few times on the motorway recently; I often associate the marque with the indomitable MX-5 and the family-favourite 3, but this car - the CX-5 - is possibly its best-looking model.
It has to stand out, too, for it's in battle with some big names in the larger SUV sector: Kia's striking Sorento, Peugeot's quirky 5008, Skoda's handsome Kodiaq…
So, while the CX-5 undoubtedly looks the part thanks to a recent facelift, the task at hand is gigantic because each of those aforementioned rivals are all worthy: Kia's been on a roll for years, Peugeot's affordability always snares customers - despite the 5008's admittedly ludicrous steering wheel positioning which cuts off the view of the dashboard - and Skoda's platform sharing with VWs, Audis and Seats appeals to many.
The CX-5 - although a large car - somehow manages to feel smaller in a driving sense; no bad thing, as it means it handles better and feels less cumbersome. The Peugeot, for example, is all at sea when it comes to corners, but within a few corners the gorgeous-faced Mazda feels car-like, not boat-like. Given many growing families will be trading in their well-driving hatchback for a car of this ilk, it's most certainly less of an eye-opening culture shock when an SUV actually drives well. With the CX-5, that's exactly what you get.
There's a massive range of engines to choose from, too, including this car's brilliant 2.2-litre diesel which - although unfashionable in the modern world - is the pick of the bunch thanks to its real-world 180bhp punch, healthy stab of mid-range torque and frugality. It's not cheap in all-wheel-drive GT Sport guise at £37,000, but it feels its price.
There's also a lesser-powered 148bhp diesel, and 163bhp and 191bhp petrols but given the CX-5's size, fuel economy does become an issue given neither use a turbocharger.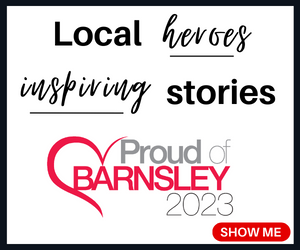 On the move its ride is supple, its handling is perfectly admissible and its steering feel - always a plus point with Mazda - belies the type of car it is as it's a huge bonus. You're sat behind one of the best steering wheels in the game, and its dashboard is typical Mazda fare: simple, drama-free and well-made.
Its boot is also cavernous, swallowing two prams, the week's shopping and whatever else I could throw at it with ease.
So, it's definitely a case of style and substance with the CX-5 - it has both in bags and is the pick of the current crop.