THE family of a woman who died last Friday from a rare one-in-a-million disease say they have been left sickened after her valuable belongings were stolen in broad daylight just 72 hours later.
Alison Richards, 58, of Upperfield Lane in High Hoyland, was a perfectly healthy woman who used to walk her dog every day up until a few months ago.
She started to slur her speech and went to the doctors regarding the issue around three months ago - but it was believed to have just occurred through anxiety.
It wasn't until around three weeks ago she was officially diagnosed with the devastating condition Creutzfeldt Jakob disease - an extremely rare degenerative brain disorder.
It affects just one in a million people each year worldwide - and there's still no cure and those diagnosed die within months.
Her son, 29-year-old James Richards, told the Chronicle: "She was really fit and healthy and used to walk the dog all the time.
"She was a self-employed painter and decorator and used to do up all of her own houses.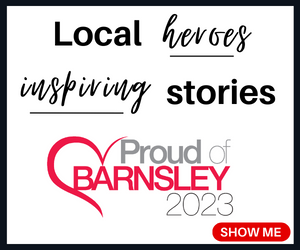 "She used to be a model in the '80s and was really nice and happy.
"Very unexpectedly about three months ago she started to have slurred speech but the doctors thought it was down to anxiety.
"It wasn't until about three weeks before she died that she was diagnosed with Creutzfeldt Jakob disease - no one has ever survived it and she started to rapidly deteriorate."
Just days later - whilst he was still grieving the loss of his mum - James decided to take her dog for a walk and was away from the house for just a few hours.
When he returned he found his mum's home had been ransacked, and heartless thieves had rummaged through her belongings just 72 hours after she died.
"She had been at Barnsley Hospital and was then moved to Sheffield but we were looking after her in her living room as she deteriorated," he added.
"A couple of nights before someone had been caught trying to break into a car down the road and some garden tools had been stolen.
"Someone had also shone a bright torch into the house whilst my mum was asleep and because we have quite a big dog he was scared away.
"We went for the walk on Monday at around 1pm and when we got back about 6pm the house had been broken in to."
When Alison first started to think something was wrong she sorted out her belongings and wanted to give James a £3,000 diamond engagement ring which he was planning to give to his girlfriend.
The ring - along with thousands of pounds worth of other jewellery and even James' old passport - were stolen and the 29-year-old says he's been left sick to his stomach.
"All mum's jewellery had been taken including a diamond ring which she had made preparations to give to me so I could give it to my girlfriend," he added.
"The hospital bed was still in the middle of the living room and there were flowers and 'sorry for your loss' cards so whoever broke in knew someone had just died.
"I feel sick - I'm already grieving the death of my mum and this has made me angry and full of hate.
"We've put it at about £10,000 with what was stolen - I just can't believe they've gone through all her things just days after she died."