AN estimated £1.5m is set to be spent on modernising Barnsley Council's £18m town centre hub, according to a document.
Gateway Plaza - adjacent to Westgate Plaza, which will receive work - will no longer be used as a base due to the knock-on impact of the pandemic which has resulted in large amounts of staff no longer being required to work from offices, the Chronicle understands.
The local authority initially entered a 25-year lease for Westway, before opting to purchase the building in 2018.
A total of £333,000 has been allocated to be spent on desks and work booths, £200,000 on kitchens and toilets, £180,000 on flooring, £277,000 on electrics and £10,000 on 'breakout spaces', as well as an estimated £500,000 on replacing the building's roof.
A report, due to be discussed by ruling cabinet members on Wednesday, said: "It has been agreed that the Gateway building will no longer be used by council services as an office base, but that we will seek further rental income for the building as part of our wider commercial approach.
"Since we occupied Westgate Plaza in 2007, we have spent a limited amount on the building for general lifecycle replacement of items including the refresh and refurbishment of office furniture, breakout spaces and carpets, as well as works to make the building inclusive and accessible.
"In February, cabinet discussed a hybrid way of working, rebuilding what has inevitably been lost in the culture of the organisation from people having to work from home for a long period of time.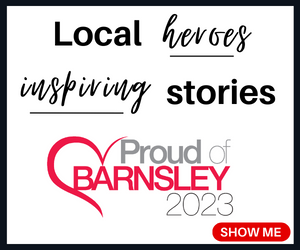 "They agreed a starting point to move forward from April, where most staff should work flexibly for three days a week, pro-rata for part-time staff.
"The need to invest in Westgate Plaza was recognised and the pandemic has offered an opportunity to progress.
"This is a proposal that benefits our staff, our organisation, and the people who use our services."
According to the council, changes to workstyles and decreased office use - as well as other associated expenditure on things such as stationary - will result in further savings being made.
In 2021/22, £147,000 has been saved on conferences, £159,000 on mileage claims, £195,000 on furniture, £61,000 on office expenses and £253,000 on stationary, totalling £815,000.
The report added: "While the building has been maintained, this has been to the minimum level required with no significant works being undertaken to date.
"It is therefore considered appropriate to invest in what is a significant council asset, bringing it up to date.
"Initial proposed savings were realised, with future years savings being considered as part of the council's medium-term financial strategy."
Coun Alan Gardiner, cabinet spokesperson for core services, said: "Cabinet members will consider further plans to drive forward our 'Barnsley is our office' approach to hybrid working for our staff.
"We've recently welcomed back hundreds of staff to our improved office spaces working flexibly from various locations across the borough, including some home working.
"We've invested in the main offices in Westgate Plaza to improve workspaces and provide much better accessibility, given that the building and furniture have not been updated since 2014.
"We're also looking at future improvements to our workspaces out in communities to make sure staff have the right workspaces, tools, and digital connectivity in place.
"Through all our workspaces, we'll build on the many new digital solutions we embraced during the pandemic and drive energy efficiency in the building, supporting our Zero 40 carbon reduction strategy.
"The adjacent Gateway building will no longer be used by the council but is currently occupied by some partner services, providing a positive long-term saving.
"This will also allow us to explore commercial opportunities through the rental of office space."