BARNSLEY Hospital's new 24-bed antenatal and postnatal unit was officially opened on Wednesday following a £2.5m scheme to boost maternity services in the town.
The 750 square metre facility, staffed by a team of specialists, offers support to parents-to-be and families during latter stages of pregnancy and the newborn stage.
The ward features a discharge lounge where women will be able to relax with facilities available to access refreshments and also boasts a parent education room.
This will enable women to access necessary information which will help inform them about expectations of going home with a newborn baby.
Associate director of operations, Kavi Berry, said: "In designing the ward, the hospital worked closely with previous patients and local families to make sure that the environment met their needs.
"The team recognised that for many women having a baby is a joyful experience and they wanted to create a setting as much like a 'home environment' as possible.
"We also recognise that, sadly, for some families, this could be a period of uncertainty and loss.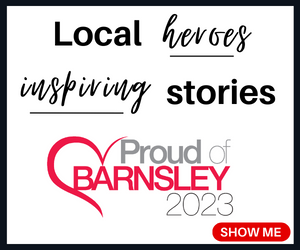 "The new unit will be vital in supporting the women and families of Barnsley.
"It runs alongside existing facilities in the hospital's neonatal unit and the birthing centre."
Chief executive Richard Jenkins formally opened the new facility and it's already welcomed its first patients.
Antenatal and postnatal care services work to reduce maternal and newborn deaths, whereas postnatal care includes counselling and health education on recognising danger signs.
Chief operating officer Bob Kirton added: "This new facility is a fantastic example of our ability to take a concept that has been developed through working closely with our patients and communities and translate it into a facility to directly benefit parents in our community and across South Yorkshire.
"We have had regular engagement sessions with patients and have managed to build in lots of their inputs and ideas into the ward and services offered."