A COMPLETION date for the controversial Penny Pie Park gyratory is set to be announced in the coming weeks as the multi-million pound project continues to cause major delays in and out of the town centre.
It was thought that the scheme was due to be completed back in March, but due to a number of setbacks - including the weather according to Barnsley Council - a date for full completion has yet to be fully confirmed.
The council has been exploring options to ease congestion and improve air quality along Dodworth Road, whilst also providing enough capacity for the future businesses and housing growth aspirations of the town, for a number of years.
Junction 37 of the M1 is the key route into Barnsley town centre and Highways England - who are responsible for motorways - could use powers against the council should congestion lead to traffic backing up on the motorway.
This is what the council say would happen without the scheme.
Journey times from junction 37 to the town centre have almost trebled since 2000 - with a morning rush hour going from ten minutes to 27 minutes.
The gyratory is now partially opened, with three lanes heading into the town centre - meaning the scheme is in its final phase.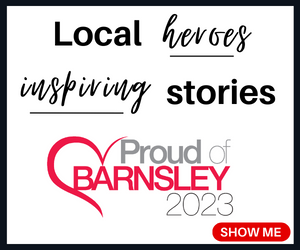 Barnsley Council has faced criticism since 2018 for its decision to cut through the popular Penny Pie Park with the proposed congestion-busting one-way system on Dodworth Road.
And the partial opening of the scheme only exacerbated that criticism as commuters shared 'horror stories' of long queues, unclear signage and unreliable traffic lights earlier this year.
Original estimates saw £4.3m set aside for the scheme's completion but a further £3.053m was granted in December 2020.
Kathy McArdle, service director for regeneration and culture, told the Chronicle: "The scheme is in the final phase, with a partial opening of the gyratory now in place.
"The full gyratory will be opened in phases that will coincide with the switching on of the new traffic controls, which we are carefully planning in terms of traffic management.
"The enhancements to the park area, which include tree planting, landscaping, new footpaths and new play equipment, have gone well while taking into account some interruptions due to the weather since the start of the year.
"Over the next week, we'll be able to look more closely at completion dates with the contractor and announce more news once we enter the more complex stage of the traffic light switchover.
"We are looking forward to the completion of the project, which is vital to support our future business and housing growth plans, and improve access to our new town centre."