AT the third attempt and six years in the making, veteran Les Binns - hailed a hero after abandoning his first effort to save a fellow climber - finally made it to the top of the world's highest mountain.
The 48-year-old former soldier was within 500m of Mount Everest's summit when he bravely turned away to save Indian Sunita Hazra's life in 2016.
It was a years-long ambition on which he'd spent more than £30,000 - and two months of climbing - but when stranger Sunita tumbled down the mountain in front of him, out of oxygen and exhausted, Les left it behind in a heartbeat and carried out his rescue mission.
A second climb was disappointingly thwarted by poor weather the following year.
But last Friday, Les's family received word he had finally summited the 29,031-foot mountain.
His brother Gary, 43, of Crane Moor, said: "I've been in touch with him every step of the way, but then I lost contact with him for a few days.
"Last Monday I was speaking to him, and asked if he had any ideas when he was going for it - because they've got to keep going up and down to acclimatise.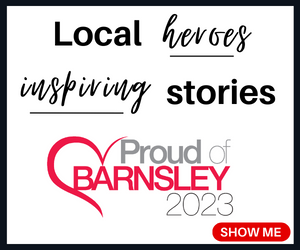 "He said all being well, it would be in the early hours of Saturday.
"I never heard a thing after that - I started to think, 'this isn't right', so I was messaging him, and then saw that his tracker wasn't moving.
"Then I got the message out of the blue.
"I was doing the Yorkshire Three Peaks at 6am on Friday when I saw it, and I just started crying.
"I said, 'I'm in tears here, mate' and told him I was so proud of him."
Les - a decorated veteran who served in Bosnia, Iraq and Afghanistan - flew out to begin his journey in early April.
He celebrated his 48th birthday at Everest's base camp, 17,598 feet above sea level.
From Bolton-upon-Dearne, he was a Sergeant in the Light Dragoons awarded the Joint Commanders' Commendation for Bravery and the Queen's Commendation for Bravery, the latter for clearing a record number of improvised explosive devices (IEDs).
But he was badly injured in an explosion in 2009 and lost the sight in one eye.
"Ever since that first attempt he's been like a dog with a bone," added Gary.
"He wouldn't have been happy until he'd done it - he would've still been at it at 60 years old.
"All the way I was just reassuring him - I knew he had the tools, the skills, he's physically fit and mentally strong.
"He said it was the hardest thing he's ever done."
Les gained unexpected celebrity status after his 2016 heroics, added Gary.
He won a Proud of Barnsley award that year, and a Royal Humane Society medal the year after.
"What he did is human nature - we've got to look after each other," said the proud brother.
"He does a load of stuff for charity.
"He suffers from PTSD and turned to all the endurance stuff to help with that.
"I do a few ultra-marathons, and I think I take a bit of mental strength from him, but I can't understand where he gets it from.
"He's got a special GPS phone then when he gets down to a bit more civilisation, he'll get his phone signal back.
"I know he wants to see his daughter Emma - he had a little patch on his hat with her name on it.
"All the family are over the moon, we're elated for him."