SOUTH Yorkshire Police is taking part in a national firearm surrender to get guns off the streets - and the weapons can be dropped off at a Barnsley police station.
As part of the two-week appeal, which ends on May 29, residents can hand in a firearm or ammunition anonymously at a police desk.
The surrender offers the chance to dispose of unwanted guns safely without fear of prosecution for the illegal possession.
However, it does not provide immunity from prosecution for anything that occurred in the weapon's history.
If a gun or ammunition is believed to have been used in previous criminal activity, this will be fully investigated.
Detective Inspector Anthony Slater said: "When a firearm falls into the wrong hands it can have devastating consequences, and sadly we have seen this within South Yorkshire.
"This is the public's opportunity to help us in creating safer streets and reducing the amount of weapons that have the potential to ruin lives.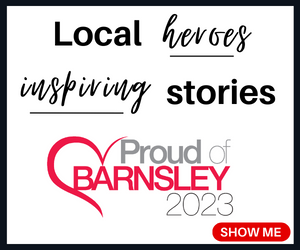 "Together we are stronger in fighting organised crime and I urge anyone who has a firearm being kept illegally or a firearm they need to safely dispose of to contact us and hand it in to your nearest police station.
"Anyone with information or concerns about anyone with firearms can report it via 101 or anonymously via Crimestoppers.
"One weapon off the streets is one less that can be used to harm people in our communities."
Office for National Statistics (ONS) figures from January show weapons offences logged in the borough increased by almost a quarter with 291 reports in the 12 months up to last September, compared to 235 in the previous year.
The stark 24 per cent rise is by far the highest in the area, and joint 17th highest in the country.
It's been a common theme in Barnsley over the past two as three people have died as a result of being stabbed.
Firearms can be dropped off at Churchfield station in Barnsley town centre - and the last firearms surrender in 2019 saw the police take 76 items off the street, including shotguns, rifles, BB guns and ammunition.
Elsewhere in Barnsley Mitch Cavill, who is the owner of Vape Store and Bargains Galore on Regent Street South, has been collecting knives in an amnesty bin in and outside his shop for a number of years.
A number of people would occasionally drop off knives inside to Mitchell but since the arrival of his new bin delivered to him by campaigner and author Ant Olaseinde - who strives to stop knife crime - he has seen blades longer than ten inches, as well as butchers' cleavers and serrated knives.
The bin was placed outside his shop to help combat 'scary' rates of crime and Mitchell has said he's seen first-hand people 'pulling knives on each other' outside of his shop.
Ant has also been out and about in a bid to stop the levels of knife crime with the introduction of lifesaving bleed control kits to Barnsley's Street Pastors.
"It's one of the cases where we're hoping they won't need to be used," he told the Chronicle earlier this year.
"A lot of people can say there doesn't need to be prevention work because they don't think it's happening in their area.
"The kit is there to save someone's life but we should be doing more intervention and prevention work.
"I never wanted to give out the bleed kits but until people realise it's a real problem this what we're having to do it was never in my original plan."