WHEN I was a youngster - no older than 12 - my mate's dad had a highly-modified Toyota Supra. It was absolutely the car's fault for starting my obsession with Japanese cars.
Having been a twin-turbo A80 version - arguably the most famous Supra of all from the mid-90s - it was converted, like many, to a single-turbo unit and, if memory serves right, was running a north of 600bhp.
I remember the 3.0-litre's piercing noise in the upper reaches of the brutal rev range; high-pitched whooshes, pops from the exhaust on the overrun. An utterly addictive, gobsmacking experience and one that'll stay with me for a lifetime.
I'll be honest: when the new Supra broke cover a few years ago, I wasn't particularly excited. Sure, it looked the part, but its platform-sharing arrangement with the BMW Z4 didn't really bode well.
There are two engine choices - a 2.0-litre and a 3.0-litre which are both turbocharged - but while the smaller unit's obviously a lot better on fuel, its four-cylinder 254bhp feels overwhelmed when compared to the 335bhp on offer in the six-cylinder.
Looks-wise, you could examine them all day and not tell them apart, but inevitably it's the 3.0-litre that's always going to pique the interests of petrolheads, in the same way the 5.0-litre Ford Mustang does when compared to the 2.3-litre version.
It's not that the 2.0-litre's a bad car in any shape or form - it's arguably just as good to drive - it's just that something with a Supra badge should set your world alight, so it's the 3.0-litre that wins the day.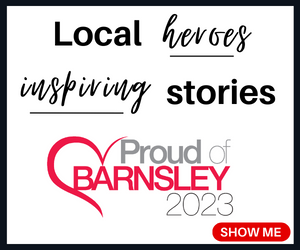 This car - the gorgeous Jarama Racetrack Edition - also has exclusivity on its side. Identified by its beautiful blue hue, just 90 have been built and 30 of those made their way to the UK.
Its low-slung stance looks fantastic - the blue paint was an inspired choice by Toyota, its matt black 19-inch alloys are a great match and it simply does not have a bad angle.
Open the driver's door and you're met with lashings of alcantara, the suede-like racy material that cocoons its brilliant seats. Shimmy your way in and the view ahead is very much BMW-like - that's certainly no bad thing, but it'd be nice if Toyota would have gone a bit further given it's a special edition.
Fire it up and the engine's rasp meets your ears. It's muscular, it's purposeful and it sounds brilliant - almost naturally aspirated in tone - but on the move its turbocharged note makes itself known.
On the move, it's just so easy. The eight-speed semi-auto gearbox is seamless when left to its own devices, and although the steering's a little heavy, it's only the mass expense of the bonnet that you're ever really aware of. The driving position is low - like on-the-floor levels of low - and at first it feels like you're peering out from inside a postbox, but it's serious, it's full of intent and it adds to the special feel.
Knock the gear lever across so you're in control of the paddles and it adds another dimension to it; the changes aren't razor-sharp in a DSG-style way, but it enables much more involvement and the third-gear dose is pace never, ever becomes tiresome.
Tip it into a flurry of corners and there's balance, poise, masses of grip and yet always a sense its rear-drive set-up could bite. When it does, it's not a full-force one, though; it's playful, it's confidence-inspiring and only ever becomes a little confrontational when the roads are wet.
Given the Supra badge has been absent from people's lives for so long, there was always a hint of trepidation that it wouldn't quite live up to its predecessors. There's no need to fret, though - the new one, particularly in this guise, is absolutely sensational. It looks fantastic, it feels supremely special, and any notions of its platform-sharing arrangement with BMW fall by the wayside quicker than its 4.4-second sprint to 60mph.