COMMUNITIES are being left cut-off from banks due to closures which have left all but one of Barnsley's four constituency areas with only a single branch - or none at all.
Numbers of physical branches across Barnsley East, Barnsley Central, Penistone and Stocksbridge, and Wentworth and Dearne, have plummeted over the last seven years.
Penistone and Stocksbridge has seen the most dramatic loss of physical banking services, with seven branches that were open in 2015 closing and just one remaining, according to the figures collected by consumer support organisation Which.
Miriam Cates, MP for the area, said: "I know from many constituents who have contacted me that cash remains an important part of daily life for a lot of people. It's vital that we take steps to secure access to cash, particularly in more isolated communities and for people who are less mobile.
"We've seen this for ourselves in the small towns and villages that make up my own constituency."
A bill to protect access to physical cash was announced in this month's Queen's Speech, but details are to be firmed up.
"I'll be engaging with this process closely to ensure that people in communities like ours can benefit from this new law," added Miriam.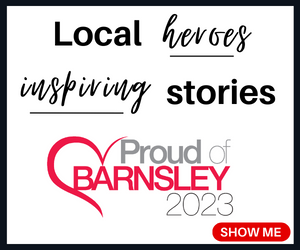 Barnsley East also has a single branch left, having seen four closures over the same period.
The constituency was subject to a long-running campaign when Yorkshire Bank announced plans to close its Wombwell branch, which led to drop-in sessions at the town's library being put in place to reduce the impact on residents.
Barnsley East MP Stephanie Peacock said: "I have been contacted a number of constituents regarding access to cash and high street banks.
"I previously campaigned against the Wombwell Yorkshire Bank closure and to protect Post Offices across Barnsley.
"I will continue to support efforts to press the government for a serious plan of action now for protecting access to cash for everyone who needs it across Barnsley East."
In 2019, Wentworth and Dearne became the first Parliamentary constituency in the UK not to have a single physical branch - leaving 98,000 people to travel to either Barnsley or Rotherham to access services deemed vital for many, particularly those who are elderly or disabled.
Firms typically point to dwindling footfall in branches, more consistent contactless payment options and increasing access to online or mobile services - a move sped up by the pandemic and periods in lockdown - as reasons for closures.
New figures from cash machine network LINK reinforce that, with 29 free-to-use cash machines being shut down in Wentworth and Dearne since 2018 - from 80 to 51.
Barnsley Central's number of cash machines has fallen from 106 to 91, Barnsley East from 59 to 49, and Penistone and Stocksbridge 35 to 31.