A BARNSLEY mum who squashed her baby to death - whilst she was 'likely high on cocaine' just two days after she was born - will not be jailed.
Aimee Jones, of Ashbourne Road, Athersley South, found her two-day-old daughter Keira-Mae Jones unresponsive in her bed on May 16, 2020.
The youngster died four months later, unable to recover from her 'catastrophic injuries'.
Following an inquest into Keira-Mae's death earlier this year at the Sheffield Medico-Legal Centre, senior coroner David Urpeth ruled that the tot died due to the 'unlawful act of the mother'.
Although Jones, 33, denied being under the influence of cocaine while with the youngster, she told the inquest she did believe she could safely look after Keira-Mae if she had taken some.
Mr Urpeth said that 'on the balance of probabilities' she had taken the drug on May 16 - the same day that Keira had been found unresponsive.
At around 6pm, Jones claimed she took Keira-Mae to bed to feed her - her 'next memory' was waking up at 8pm when she found the baby face down on the bed.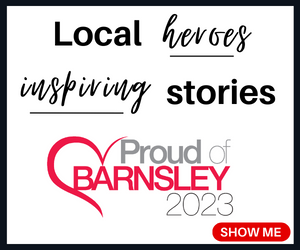 Medics rushed to save Keira-Mae's life and were initially able to resuscitate her.
The inquest was told Jones went on to hold up to nine house parties and drinking with friends in the days following the child's death - and during the height of the pandemic.
Blood and urine tests taken a few hours after the child was found unresponsive revealed Jones had taken cocaine recently, the inquest heard.
Following the unlawful killing verdict, Mr Urpeth added: "That is someone who could and should have cared for Keira-Mae and it is a tragedy that she didn't.
Jones was initially arrested on suspicion of causing the death of an infant while in bed with an adult under the influence of alcohol or different substances.
The Crown Prosecution Service declined to prosecute but the senior coroner appealed the decision, asking the CPS to reconsider their initial response.
Despite this, the CPS has now concluded its review on the matter and will not be prosecuting Jones.
A CPS spokesperson said: "The case was referred back by South Yorkshire Police on the basis that the inquest revealed further evidence.
"It was reconsidered in light of the evidence provided at the inquest.
"After careful review, we concluded there was insufficient evidence to charge."
A spokesperson for South Yorkshire Police added: "The case was recently resubmitted to CPS on the recommendation of the coroner.
"CPS considered the appeal and, having sought independent legal advice, they have maintained their decision and are standing by the initial view that there is insufficient evidence.
"No further action will be taken.
"The coroner is aware."