BARNSLEY Council's ruling cabinet members will be asked to approve £1.2m in repair and maintenance work to primary schools across the borough - but the funding is 'nowhere near enough' according to bosses.
Condition survey data, which was compiled for the town's 22 schools that make up the council's 'maintained school estate', identified more than £7.4m of outstanding and building site defects.
This is categorised as high, medium and low priority - with the highest priority works estimated at around £3.4m.
The funding has been established through the Department for Education's school condition allocation capital grant.
The scheme allows local authorities, like Barnsley Council, to address 'urgent' issues on the condition of school buildings and surrounding sites.
For the town, this includes a total of £667,383 for the coming year - £91,000 less than the funding received for 2021/22.
A further £566,899 is available through existing capital spending plans which have been previously approved.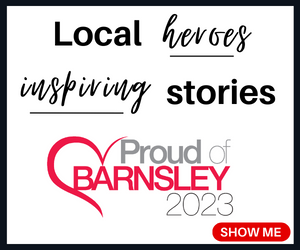 The funding will focus on high priority works, attending to the most serious and urgent cases first.
This includes roofing works at Milefield - in Grimethorpe - Birdwell and Oxspring primary schools.
Coun Robert Frost, cabinet spokesperson for regeneration and culture, said: "We're proud of our school buildings in Barnsley. "Our secondary schools are all fantastic modern facilities which were built through our Building Schools for the Future programme meaning their maintenance is secured for many years for the life of their BSF contracts.
"Many of our primary schools have also been replaced for modern buildings.
"Without this investment in modern buildings, the maintenance need would be significantly higher than it is."
Coun Frost added that the funding received from the government will be used 'efficiently', but admits they would like to spend much more.
Even with the £1.2m in funding, there is still a £6.2m gap between what needs to be done - and Frost says that the funding is still 'nowhere near enough' for their plans.
"I'm extremely pleased that we are able to make this much needed £1.23m investment in some of our primary school buildings, although we would like to do so much more," he added.
"The funding we receive from government will be used as efficiently and effectively as we possibly can, but sadly it is simply nowhere near enough to meet the current maintenance need of our school buildings.
"We will be prioritising works on a most-urgent first basis.
"In the meantime, we will continue to push the government to release more funding for our schools so we do not see a growing backlog of serious maintenance issues."