DECADES of government neglect towards Barnsley has been compounded by the town losing out on more than £100m in so-called 'levelling up' funding - prompting an MP to issue an urgent call to allocate cash.
Barnsley Central MP Dan Jarvis responded to the Queen's Speech, warning that without a 'fundamental change of course', the government's levelling up programme will not happen.
Drawing on his experience as the first Mayor of South Yorkshire, he outlined what needed to change to make levelling up a reality and to unlock the potential of the north - and revealed the town's already missed out on hundreds of millions of much-needed cash.
"Tackling deep-rooted inequality requires proper investment," he said.
"Barnsley lost out on over £100m from levelling up pots of cash due to the government's obsession with Dragons' Den-style competitive funding processes that pit town-against-town, region-against-region.
"That is the reality of levelling up for my constituents.
"Without the necessary money and powers we simply cannot level up our region - give us the tools and we'll do the job.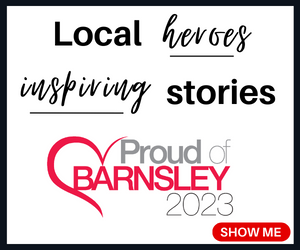 "Never has a new direction been more desperately needed for my constituents in Barnsley - local families are being battered by a brutal triple whammy of soaring prices at the petrol pumps and supermarket shelves, a ten per cent hike in National Insurance contributions and energy bills sky-rocketing out of control."
New research from Labour has revealed that virtually every area of England - 95 per cent - has received less in funding on average since 2018 than they received from regional development funds.
MPs in Barnsley have been urging the government to come good on its promise to provide more to the north - but according to Dan, their calls have fallen on deaf ears.
He added: "There is so much that is great about living and working in the north, but our communities have suffered years of neglect and austerity.
"We hear a lot from this government about 'levelling up' but so far it's more slogan than substance - they can't even define what they are trying to achieve.
"Real levelling up needs a proper plan with measurable goals and long-term, reliable investment on a scale that matches the transformative ambition the government claims it has.
"It is about power as well as money: local leaders and local communities must be in the driving seat, because no one knows our challenges like we do ourselves.
"Only when these basic elements are in place can we believe the government is sincere when it talks about levelling up - and so far, they are missing.
"Although the government's stated ambition to level up is the right one, they are without a coherent plan and the transformative funding required to actually deliver it.
"It's pretty straight forward: tackling inequality requires proper investment and putting powers in the hands of those best able to lead that transformation - that is the reality of levelling up for my constituents."
Barnsley Council leader Sir Steve Houghton and Doncaster Mayor Ros Jones, alongside Dan, commissioned a report from Professor Steve Fothergill and Dr Tony Gore from the Centre for Regional Economic and Social Research at Sheffield Hallam University.
The report was sent to Prime Minister Boris Johnson with the backing of local and regional leaders from across the north, from Tyneside to Cumbria and Cheshire to the borders - showing the breadth of concern across the region about levelling up promises failing to happen.
Sir Steve said: "The north needs a 20-year strategy that details the short, medium and long-term actions.
"Over that period, we must have a consistent policy and investment plans that fund public services adequately and recognise the deprivation that has occurred in areas like Barnsley through lack of proper investment from the government.
"With the right long-term investment and devolution of budgets and decision-making, we can drive forward prosperity and infrastructure across the north creating a positive impact for our residents."