BARNSLEY Main Heritage Group has received the highest award a local voluntary group can gain as part of the Queen's Platinum Jubilee birthday honours.
The group say they were thrilled as they were honoured with the prestigious Queen's Award for Voluntary Service (QAVS).
The award - which is the equivalent of an MBE - is handed out in recognition of local charities, social enterprises and voluntary groups, and this year there are 244 recipients.
Barnsley Main Heritage Group were formed in 2016 ahead the 150th anniversary of England's worst mining disaster as more than 380 lives were lost at the Oaks Colliery in a double explosion underground.
When the group took on the site, it was overgrown and inaccessible - but it's now used regularly by local walkers, families, cyclists and dog owners, as well as those that have an interest in the town's mining history.
Sarah Dewey, one of the group's members, said: "We are overjoyed to receive this Award and for our hard work over the past six years to be recognised in this wonderful way.
"The award acknowledges BMHG's efforts in 'preserving, improving and promoting the Oaks Colliery with its rich mining heritage, flora and fauna'."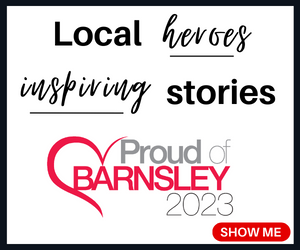 The group was nominated for the award by the Barnsley Community and Voluntary Services (CVS) and was assessed by Lady Rowena Stuart Wortley who visited the site to gather information.
Following a series of panels, the group made it to a shortlist before being given royal approval from the Queen.
A spokesperson for the group added: "BMHG has a core membership of just ten, but partners with several others organisations including Twiggs Ground Maintenance and, since Covid, Betta Lives, a service for people with learning difficulties.
"The group is regularly on-site on Monday and Thursday mornings when car parking is available, a pop-up museum is open and refreshments served.
"Recently, the group has been setting up an interactive family zone, planting bulbs and trees, and creating a pond.
"At Easter, BMHG had its first open day since Covid restrictions were lifted.
"Another open day, to celebrate the Award and the Queen's Jubilee, will take place on Sunday June 5t between 10am and 2pm."
Each group receive a domed glass crystal which will be presenter later this summer by Professor Dame Hilary Chapman DBE< Lord-Lieutentant for South Yorkshire.
Two representatives from Barnsley Main will also be invited to attend a royal garden party next year.
A Wombwell community group also received the same award for their work in encouraging residents to use their local pond and area.
Wombwell Dam Community Angling Club picked up the honour after taking on the challenge to renovate the area for people to use to fish, walk and socialise.
As part of the scheme, which started in 2018, volunteers also took part in the additional task of encouraging residents to use the location - offering open days with the aim of getting more youngsters into fishing and in turn giving them a sense of pride in the area they live.
Chairman of the club - which has 12 volunteers - Dan Morley said: "This award is proof of all the hard work that members both old and new have put into getting Wombwell Dam Community Angling Club to where it is today.
"All members are supporting this on a volunteer basis and without their hard work from day one up until now this wouldn't have been possible, and every member has gone above and beyond all working towards the same objective.
"The commitment they've demonstrated giving up their own free time to provide a facility that the community can use is definitely deserving of this award."