DOZENS of Ukrainian refugees accepted to stay with hosts in Barnsley have not yet reached the UK, according to government statistics.
The Homes for Ukraine initiative allows citizens to volunteer to house refugees fleeing the war with sponsors offering accommodation for at least six months, with those receiving sponsorship allowed to live, work and study in the UK for up to three years.
That scheme, which sees people offer to host refugees and receive an additional £350 a month to support them, is one of two in place alongside the 'Family Scheme' which sees family members of settled people allowed to come into the UK.
Home Office data - revealed on Tuesday - shows 55 visas have been granted to stay with hosts in Barnsley from 61 applications but as of Monday, just 29 of these refugees had arrived in the UK.
The Refugee Council said it had received reports of delays at every stage of the application process, and of necessary documents not reaching refugees quick enough for them to travel.
Head of advocacy at the charity, Andy Hewett, called the scheme 'unfit for purpose'.
He said: "Responding to a serious humanitarian crisis by offering complex visa routes, putting paperwork and bureaucracy before people was always going to have tragic consequences.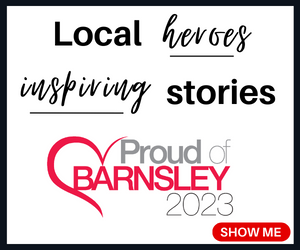 "Some families are also not having their applications processed together, creating difficulties when not all visas are granted at the same time."
Barnsley residents' offers to open up their homes to refugees has received praise from local leaders, who have enjoyed a twin-town arrangement with Gorlovka, a Ukrainian mining town.
Gorlovka, which is now Russian-held, reportedly received heavy shelling before it fell.
A council statement said: "We send all our thoughts and hope to the people of Ukraine, that they come through this incredibly difficult time.
"We trust the western allies can find ways and means of freeing the people of Ukraine from this oppression and that our friends and colleagues in Gorlovka can once again enjoy the freedom that they deserve, away from tyranny and terror.
"It is an incredibly difficult time, and anything that we think is difficult in this country pales into insignificance when you see what the people of Ukraine are having to endure.
"Barnsley has been twinned with Gorlovka, a large mining town in eastern Ukraine, since 1987.
"Barnsley's friendship goes back to May 1956, when a delegation of miners from Yorkshire stayed in the town during a study tour of the Soviet Union.
"We lit up our town hall in the country's blue and yellow colours to show the people of Ukraine we can be a light in their darkness.
"It's the innocent men, women and children who are not involved in armed forces or armed conflict, who will be the biggest victims of everything that is happening."