'ROT at the heart of government' has been revealed by the Sue Gray report, believes a local MP.
The report, into illegal gatherings held in Downing Street and other government buildings during the pandemic, showed Prime Minister Boris Johnson's 'contempt for the public' - said MP for Wentworth and Dearne, John Healey.
Senior official Ms Gray investigated 16 gatherings including one in November at the Prime Minister's Downing Street flat, while pictures have since emerged of Mr Johnson drinking with staff.
Mr Healey said: "Boris Johnson is the first Prime Minister in British history found guilty of breaking the law in office.
"He made the rules, he broke the rules and then he lied to people when he denied there were any parties in Downing Street.
"We all made sacrifices to keep ourselves and others safe during Covid, but all the while the Prime Minister and his staff continued their party culture.
"This shows contempt for the public the Prime Minister is supposed to serve. Britain deserves better.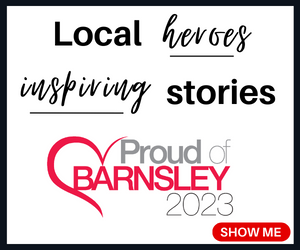 "His failure of leadership has left the government paralysed in the middle of a cost of living crisis, because Boris Johnson's only concern is saving his own skin."