STARK warnings that dementia cases will spike in the coming years have been issued - after it was revealed diagnosis of the debilitating disease has slowed to a five-year low due to the knock-on impact of the pandemic.
There are around 3,600 people in Barnsley living with dementia, but this is predicted to rise to 4,810 people by 2030 - a 35 per cent increase.
MP for Barnsley East, Stephanie Peacock, visited Barnsley Independent Alzheimer's and Dementia Support (BIADS) on Eastgate in the town centre to mark Dementia Action Week.
BIADS, of which Ms Peacock is a patron, was formed by local people to provide support to those who have any form of dementia and their families and friends.
During her visit, the MP spoke to day care manager Ryan Heckler about how the charity is doing after having to close during Covid-19, and how she can continue to support them in Parliament.
Dementia diagnosis is at a five-year low due to the pandemic, leaving many without the support they need, according to BIADS.
Ms Peacock has therefore encouraged locals to familiarise themselves with the signs and symptoms of dementia, and to seek support if any these symptoms are realised.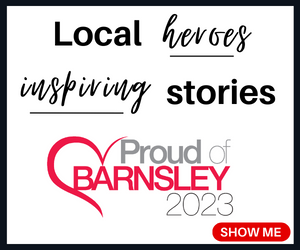 She said: "They work incredibly hard to support local families.
"At the moment there are around 3,570 people in Barnsley living with dementia, but this is predicted to rise to 4,810 people by 2030.
"Please remain alert to the symptoms such as memory loss, communication difficulties, and confusion - and do seek support as soon as you need it."
Organisations including BIADS, Age UK Butterflies, Making Space and Crossroads came together to showcase their services for Dementia Action Week, which ended on Sunday.
Coun Jenny Platts, cabinet spokesperson for adults and communities, added: "Dementia isn't an inevitable part of ageing, and there are things we can all do to reduce the risk of developing some forms of dementia, such as being mentally active and making healthy lifestyle choices.
"In Barnsley, we want to make sure you can get the right care and support you need.
"While getting a dementia diagnosis can be daunting, finding out early opens doors for you to get the support you need, plan ahead and hopefully slow its progress.
"I was delighted to see organisations across our borough coming together to support Dementia Action Week, raising awareness for the importance of diagnosis and the support available locally for people living with dementia, their carers and their families."