GRIMETHORPE Colliery Band performed at the Royal Albert Hall in London last week to mark a special screening of the film Brassed Off.
MP for Barnsley East, Stephanie Peacock, attended to watch alongside former MP Michael Dugher, cast members Peter Gunn, Mary Healey, Philip Jackson and Stephen Tompkinson and director Mark Herman.
The film, made in 1996, is a fictionalised version of the band's real story.
The bittersweet tale was set in 1992, when, just five days before 'Grimley Colliery Band' members were due to compete in the national championships at the Royal Albert Hall, the village's colliery was earmarked for closure.
With the band's members all facing unemployment, none had the money or the enthusiasm to make the trip to London and the band looked to be finished.
But a recent addition to the band, who had been discovered as an 'enemy' working on behalf of the architects of the colliery's doom, steps in to make sure the band plays on.
Stephanie said: "It was a joy to watch Brassed Off and to see the Grimethorpe Colliery Band perform the soundtrack live in the prestigious setting.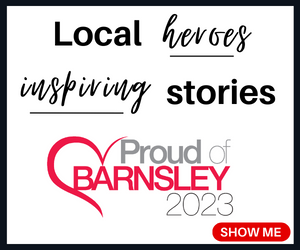 "Brassed Off shows the proud industrial history of Grimethorpe and the wider Barnsley area, and it is a credit to the film that it is still as enjoyable today as it was 26 years ago.
"I was pleased to pay tribute to them in the House of Commons this week, five years after I first mentioned them during my maiden speech in 2017."