A PENSIONER who was attacked outside her home says she's now scared to leave her property.
Violet Haigh, 77, has lived in Bank End for 60 years - but she says she's never seen the kind of antisocial behaviour that is currently ongoing on her street.
Last month, she says she asked some youngsters to stop loitering outside her home - and it resulted in her being pushed into her gate.
She suffered a broken bone in her hand a series of bruises across her body.
Violet told the Chronicle: "They were sat on the edge of my driveway and I went out to tell them to go away but they wouldn't move.
"The boy's mum came up in my face and when she gave up that's when he pushed me over.
"I've got a broken bone in my left hand - I'm still in pain but I'm taking tablets to help.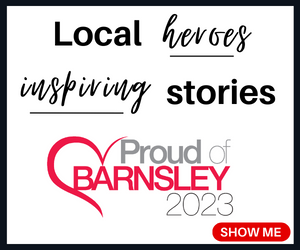 "It's been going on since last month and it's just getting worse.
"I'm struggling to wash my face and I can't even clean up.
"I daren't go out, even to the shops, because I have to walk past their house - I'm frightened.
"They say I've kicked him but how could I do that?
"There's just no way."
A spokesperson for South Yorkshire Police confirmed the incident took place, and was dealt with via a community resolution order.
This is where an offender admits to their part in the incident or crime and is willing to be dealt with by either community resolution or conditional caution.
"Officers attended reports of an altercation having occurred between neighbours on Overdale Avenue in Barnsley on Sunday, May 8," a spokesperson added.
"A woman aged in her 70s was reported to have been pushed by a teenage boy.
"After speaking to both parties involved, the incident was dealt with via a community resolution which was completed with the support of both the woman and the mother of the teenage boy.
"Therefore, the case has been closed."