BARNSLEY Live returns to a summer setting tomorrow and organisers are hoping to carry on the momentum - and good weather - of last year's success.
The festival, which went online during lockdown and then took place in October last year, has become well-established as one of the borough's most popular live events.
With more than 20 stages and close to 200 bands, the one-day event sees punters pack into venues early in the afternoon and generally stick around until well into the night.
Organisers - who last year won a Proud of Barnsley award - make sure the day is not only a delight for music lovers but that it also raises thousands for worthy causes.
And this year, collectors will be fundraising for Greenworks - a Cawthorne-based charity which works with people with learning difficulties to provide supported employment experience, with an agricultural focus.
Chris Scarfe, one of the Barnsley Live team, said: "We're just waiting for the day now - everything is in place, the stage managers are waiting to go.
"This year, we have a stage outside the Glass Works kindly provided by the council - that's starting a little bit earlier at about 11am.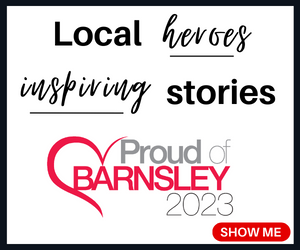 "It feels like we've settled into a groove now."