A PETITION with over 1,000 signatures has been submitted to the council demanding improvements on a road dubbed a 'dangerous race track' by fed-up Ardsley residents.
Members of Speed Awareness Group Ardsley (SAGA) met with residents at Oaks Working Men's Club on Tuesday evening to once again air their concerns about speeding and crossing issues on the A635 Doncaster Road.
The petition - circulated in person and online in recent months - is asking the council to consider improvements including installation of speed-measured distance cameras, installation of new 40mph traffic calming signage including police enforced camera signage and installation of pedestrian crossings.
The petition states: "Residents of Stairfoot and Ardsley are requesting various actions to limit the excessive speeding of vehicles on the A635 dual carriageway between Stairfoot roundabout and Darfield.
"This is to protect parents, children, disabled people and the elderly and to give access to Oakhill Primary School and other amenities, whilst crossing the dual carriageway.
"These actions would contribute to the reduction of pollution caused by speeding vehicles."
Founding SAGA member John Evans has spearheaded the campaign and explained how a group of half a dozen residents have painstakingly walked around gathering more than 400 in-person signatures since December, in addition to the hundreds more garnered online.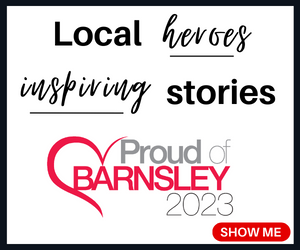 Barnsley Council confirmed that they would look into any issues the petition brings to light, and will consider current and proposed interventions.
The petition will be discussed at an upcoming council meeting.