BARNSLEY'S surprising links to arguably the most internationally well-known discovery from ancient Egypt will be explored in a 'unique' new exhibition.
Ernest Harold Jones is not a name that immediately comes to mind when thinking about Tutankhamun, the young pharaoh whose remains were found exactly 100 years ago - in one of the best preserved tombs to be found in Egypt's Valley of the Kings.
But the artist and archaeologist Jones, who was born in Barnsley in 1877 and lived on Sackville Street, was the first person to bring the 'boy king's' name into wider consciousness - before the fortuitous discovery of the tomb by Howard Carter.
Jones's work is featured in the new exhibition 'TUT22: from Cradle to Grave', which has been two years in the planning and is curated by Barnsley's foremost Egyptologist, Professor Joann Fletcher.
Alongside Jones's story, the exhibition at Experience Barnsley will also contain more than 250 artefacts, many of them never seen in public before.
"We'll be resurrecting the world of Tutankhamun using artefacts from Amarna, the city where he was born and raised," said Joann.
"It will be a sensory, immersive experience using augmented reality to tell the story of Tutankhamun from cradle to grave."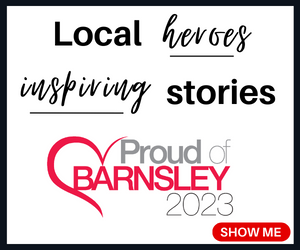 Bolton Museum-based curators William and Thomas Midgley, whose family has its origins in Cawthorne, are loaning the vast collection, which also utilises elements of digital technology to tell the story of the most famous Egyptian pharaoh.
Jones has cut an unassuming figure in history unlike that of the teenage ruler Tutankhamun - but historians are agreed that Tutankhamun, a feeble boy with a number of health complaints, was largely forgotten shortly after his reign.
The well-preserved condition of his small tomb and its contents - thought to have been intended for a different pharaoh - are a consequence of his obscurity, but also one of the reasons Tutankhamun has survived so long in the memory for anyone with even a passing interest in ancient history.
More than 5,000 individual objects were found in the tomb, the discovery - and an apparent 'curse' that struck those involved - making international headlines.
And, in the 1960s, 70s and 80s, travelling exhibitions of artefacts were shown across the globe to widespread acclaim.
Harold Jones died of tuberculosis aged 34 in the Valley of the Kings having directed several excavations, and produced drawings of those excavations.
"We'll be combining digital technology and the results of scientific research to really bring the world of Tutankhamen back to life," added Joann.
"This collaboration between Bolton Museum and Barnsley Museums is unique.
"There are incredible links to Barnsley and stories that have never been told.
"It's a local history story as well as an international story and it really will help us mark the centenary in a very special way."
The exhibition runs from October 22 until March 18, with full details to be announced later this year.