THE police response to enquiries over 'unnecessary' staffing at a Barnsley FC match has been slammed by the councillor who questioned bosses.
Kick-off time for the match against Preston North End, on April 30, was also moved forward to 12.30pm, while stewards were seen forming a cordon around Oakwell's away stand after the match which Barnsley lost 3-1.
It is a common practice for South Yorkshire Police to draft in support from elsewhere in the country for matches such as local derbies, but - as a spokesperson for the visiting side said - there is 'no history of crowd disorder' between the Reds and Preston.
The match did serve as the Lilywhites' last away fixture of the season and their annual 'Gentry Day' - when fans don bowler hats in remembrance and celebration of supporters who have died.
Darton East Coun Steve Hunt, who attended the game, submitted a Freedom of Information (FOI) request to South Yorkshire Police afterward regarding costs of policing the day, reasons behind the decisions made and lessons learnt for the future.
But he was 'very disappointed' by the response that accumulating the information would involve more work than the £450 limit - calculated at £25 per hour for a maximum 18 hours - allows.
"The questions I asked were sensible, and a lot of Barnsley supporters were asking them," he said.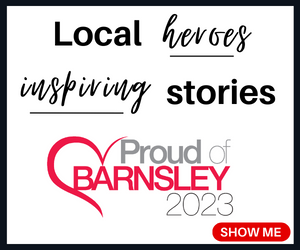 "It doesn't feel like freedom of information, it feels like suppression of information.
"People want to know why these decisions were made - why kick-off was moved, why there were so many police - those are valid questions that should be made public."
Superintendent Lydia Lynskey, silver commander for the match, said six people had been ejected from the game and one person arrested afterward for possession with intent to supply.
The FOI response said: "South Yorkshire Police undertakes ongoing intel work and the picture will change on a matchday as information is received.
"Officers could therefore be resourced to other fixtures, in this instance the Sheffield Wednesday match.
"As officers can be resourced over other fixtures, to extract the detail for this specific Barnsley match would require reviewing data to see which officers began a shift at Barnsley then moved onto Sheffield or the other way around or maybe moved between the two fixtures.
"In essence, we would have to review and manually check a considerable amount of data to extract the level of detail needed for these questions, the process of which would take much longer than 18 hours' work."