A DARFIELD man has spoken out about his battle with a rare form of cancer - which impacts just five in a million people - in hope of raising awareness.
George Guest, 74, of Rose Avenue, noticed a problem with one of his eyes in November of 2020 during the Covid-19 pandemic and then was told he had ocular melanoma which lead to him having his eye surgically removed two weeks later.
Upon his check-up in January last year, surgeons informed him the melanoma had travelled to his liver and his brain and he has since been undergoing treatment at Weston Park Hospital.
Last month George visited Weston Park to attend an appointment he had and was told there has been 'significant movement' in the metastasis - the development of secondary malignant growths from a primary site of cancer.
Now George - who has been a popular sight in Darfield, Wombwell and Elsecar thanks to riding his horse and cart - is hoping his story will raise awareness of the rare disease.
George said: "Whatever will be, will be.
"I am trying to maintain a positive attitude towards what is happening.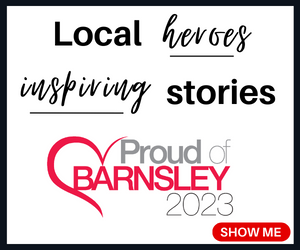 "Being able to trot around the local villages on my horse and cart really helps keep me going."
Last weekend to celebrate the Queen's Platinum Jubilee, George decided to participate in the celebrations and decorate his horse and cart in bunting and flags in honour of the Queen - he met with a photographer and rode around Barnsley town centre.
His friend, Rose Clarke, added: "George rode into town from the and we stayed there for a couple of hours - there was a lot of interest from the public and parents were taking photos of their children on the cart.
"It made George's day, which is just what I wanted.
"At the moment George is feeling well and very positive and has the attitude of 'what will be will be', I think the horse and cart have provided a good distraction - he gets enormous pleasure from his trotting every day."