A WORSBROUGH-born reverend has been welcomed back to his roots this week as he was installed as the new vicar of the Benefice of West Barnsley.
Canon Keith Farrow, 62, has been involved in faith since his early teenage years, taking on various roles including most recently the Vice-Dean and Canon Missioner.
He said: "I thought this would be a really good job for me, I know the area really well.
"This will be the first time ever that there has been one priest covering four parishes - Dodworth, Silkstone, Cawthorne and Hoylandswaine - and I look forward to meeting people.
"I hope to both help and learn from them, it's a homecoming for me in many ways."
As well as his role in the church, Keith also trained and worked as a mental health nurse before beginning full-time ministerial work.
He was introduced officially at Silkstone All Saints' Church in a service on Tuesday evening by Bishop Tony and Archdeacon Peter.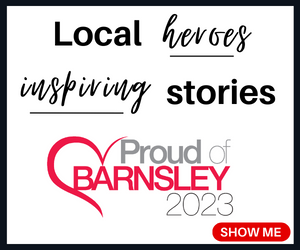 Keith and his wife Alison are currently preparing to move fully into the vicarage at Silkstone, and are excited to get to know their new community.