MORE members of the community will be able to enjoy Wombwell's green spaces thanks to 'significant' improvements as part of ongoing council work.
A well-used public footpath which joins Wentworth View and Lundhill Road is being improved for users with mobility issues and pushchairs after being brought to attention by a local community group.
After existing for years as a rough path, the route will now be more safe for travel after a permanent tarmac surface is being laid and entry steps are to be converted into a ramp.
The route has also recently been in receipt of a new bench and viewing point.
Mick Whittingham, a member of the Lundhill Community Group which formed in October 2019, asked for the improvements by Barnsley Council and has expressed his pleasure at the work being undertaken.
"It will be a great link for this area, and the entrance near to where I live is currently a flight of steps - but that will be made into a ramp to make it more accessible for wheelchair users.
"My interest is just to get this path and area looked after, and I've been working with the council to get it done.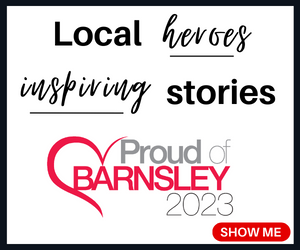 "Our next goal is to get Intake Bridge - known locally as 'the white bridge' - sorted out.
"There was a six-month temporary closure put on last week but hopefully a solution can be reached within the six months."