A GOVERNMENT delay on paying compensation to injured veterans has been blasted by a Barnsley MP - after it was revealed one ex-servicemen has waited almost a decade for financial support.
Stephanie Peacock, MP for Barnsley East, urged the government to take action on the issue that's caused many ex-personnel to go without cash having been forced to retire from service through ill health or injuries sustained while serving.
In Parliament, Ms Peacock - the shadow minister for veterans - raised the plight of nearly 3,000 people who are stuck in the appeals system.
She raised one specific case of an ex-Royal Engineer who has been fighting for compensation for almost nine years.
"The government is well aware of issues with veterans' compensation," she added.
"Veterans UK (part of the Ministry of Defence) are at the heart of this issue as they are responsible for both assessing claims and awarding payments.
"Many ex-service personnel are facing a consistent struggle to get what is rightfully theirs, and are tasked with the burden of proving their injury or illness is related to service, rather than Veterans UK having to prove it is not.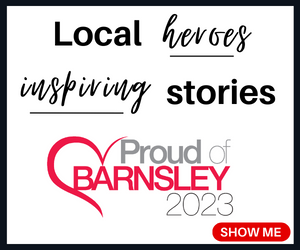 "This is not good enough - the government continues to reference spending commitments that we are already aware of, and attributes delays to coronavirus, whilst many veterans have been fighting for their payments since long before the pandemic began.
It is believed a rising amount of veterans are being forced into homelessness as a result, with 1,700 identified by South Yorkshire's four local authority housing services before the pandemic.
The government's Veterans' Strategy Action Plan vows to end rough sleeping for veterans by 2024, however it dedicates no specialised funding to achieving this promise, nor does it outline what data will be used to measure whether they have been successful, according to Ms Peacock.
Payments to injured veterans fall into two camps - war pensions and the Armed Forces Compensation Scheme (AFCS).
Those who were physically or mentally harmed during service before April 6, 2005 can apply for war pension payments but after that point they must go to the AFCS.
"The government offers no real solutions," she added.
"Veterans deserve better than this and I will continue to fight for them in Parliament.
"If you have experienced delays in receiving your compensation from Veterans UK, please do get in touch."