COUNCIL bosses tasked with improving air quality across the borough are set to unveil a plan of action next month - after a report revealed five per cent of the town's deaths are caused by pollutants.
The council's strategy is to reduce pollution levels and they are aiming to a achieve a zero carbon borough by 2040 - ten years sooner than the government's hoping for nationally - as air pollution has been cited as the fourth-biggest threat to public health after cancer, heart disease and obesity.
A raft of suggestions were put forward by a task and finish group earlier this year, which could see ruling councillors sign off on anti-idling zones outside schools, traffic reduction schemes, more investment in active travel, a Barnsley Hospital park-and-ride facility and increased air monitoring at locations.
Ruling cabinet members are set to explore the options put forward at a meeting on July 27.
A report said: "The impact upon health shows that 4.8 per cent of mortality in Barnsley is attributable to poor air quality, and there is increasing evidence that the long-term impact of air pollution on our health can link to low birth weights, poor educational attainment, cancer, heart disease, respiratory diseases and dementia.
"Whilst changes to vehicle technology will have a positive impact upon air quality, it will be a slow process and officers are working to look at other schemes, such as anti-idling and clean air campaigns, because exposure to elevated levels is of particular threat to the most vulnerable.
"Discussions have also been held with Barnsley Hospital NHS Foundation Trust to look at what can be done to improve air quality.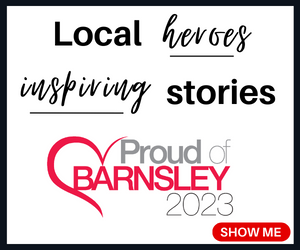 "Members were keen to learn more about the different types of pollutants, particularly those from vehicles, and were interested in the location of the air quality monitoring stations.
"Of particular concern are schools, parks, play areas and any other areas frequented by children and young people, and this should be the primary focus for taking the recommendation forward."
Air quality management areas (AQMAs) included Barnsley's stretch of the M1 motorway from junction 36 to 38, Dodworth Road, Harborough Hill Road, Burton Road and Rotherham Road's junction, the A616 through Langsett and Cemetery Road's junction with the A61.
However, the task and finish group found that although a 'vast amount' of data has been gathered, 'it is not collated and used effectively'.
"The air quality monitoring data provided to the public needs to be presented in such a way that residents can easily find and understand the results for the locations they are interested in, whilst still fulfilling statutory requirements," it added.
"Members felt that other local authorities present the information in a more user-friendly way and are of the opinion that it would benefit Barnsley residents if a similar or even better style was adopted.
"Ensuring that the borough and the organisation is sustainable in the future has formed a large part of the investigations and is the sole focus of the work of some of the officers involved."