'IMMEDIATE' changes have been made at Barnsley Hospital after a devastated mother - who accused maternity staff of ignoring alarm bells - lost her baby during labour.
Emily Barley, 33, gave birth to Beatrice on May 22 with no signs of life, after staff reportedly failed to act on her baby's bradycardia - a sustained low heart rate - but this condition was reportedly not written on records.
After Beatrice's heart rate was monitored on a cardiotocography (CTG) later that afternoon at 5pm and having been fine for about 25 minutes, it showed a deceleration in beats per minute and an eventual loss of heartbeat.
Emily, of Church Drive, Wentworth, said: "I was told I had uteri hyperstimulation, so I should have had three to four contractions in ten minutes, but I was having around five to seven.
"Babies hold their breath in between contractions, so when there is not enough breaks in between, they can't catch up.
"Nobody around me was panicked, it seemed, and I didn't know what was going on at that point.
"The only person worried was my mum, and she started to ask about me having a C-section.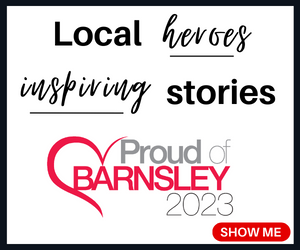 "I want change - I wasn't listened to, and I want staff to start listening to the women they are caring for."
Beatrice's death was declared at just before 7pm, and she was born showing no signs of life at just after 9.30pm.
The preliminary post-mortem report recorded intrapartum asphyxia as the cause of death.
Jill Thompson, Emily's mum and birthing partner on the day, added: "It was horrific - I was shouting at them to do something.
"I was asking for a C-section long before Beatrice died and they just ignored me.
"At one point they were talking about how maybe the cables on the monitoring machine had broken and I was saying 'it's the baby, when will you realise it's a problem with the baby?'
"We feel their negligence killed my granddaughter.
"I just can't understand why nothing was done - the hospital apologised, but nothing they can say will bring Beatrice back."
An investigation has been launched by external organisation Healthcare Safety Investigation Branch (HSIB), and Emily has met the hospital's chief executive Dr Richard Jenkins to discuss her concerns about maternity safety. A Barnsley Hospital spokesperson said: "We are deeply sorry and offer our sincere condolences for the loss of baby Beatrice.
"The trust made some immediate changes prior to meeting with Emily and her mum to discuss the events of Beatrice's birth.
"We also hope to learn more from the outcome of the HSIB investigation, which is ongoing."