A GRIMETHORPE woman who helps keep her area litter-free has been nominated for a Proud of Barnsley award in recognition of her hard work.
Julie Jefferies, 58, of Manor Crescent, moved to Grimethorpe from London in 2016 and has wanted to keep the area something to be proud of ever since.
She's been litter-picking since 2019 and even more recently started to help tidy up her street off her own back with a number of initiatives.
She said: "I started doing this with the council guides in 2019, three years ago.
"It all went from there really and I started to do it off my own back on my street, one day a week.
"Monday tends to be the best day to do it and I've been out today.
"I also help out with other community litter picks too.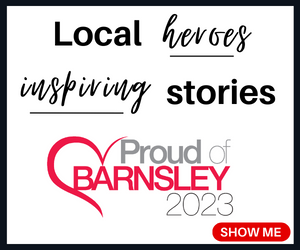 "I've put some of the council's purple bags at bus stops if there's not any bins there and people are using them which is great and I'm really pleased about it."
Having moved up north, she says she wants Grimethorpe to be a place people can be proud of.
"It's a way to make people proud of Grimethorpe," she said.
"I'm not born and bred Grimey but I want it to shine even more than it already does."
Having been nominated in this year's Love Where You Live category, Julie added: "It's so amazing that I've been nominated.
"It's a really nice thing - it's just incredible."