FARMERS in Barnsley's most rural outposts continue to be targeted by crime rings on the hunt for high-value agricultural vehicles and machinery, a study has found.
According to the National Farmers' Union (NFU), 2020 saw a 20 per cent reduction in incidents - a decrease attributed to long spells of Covid-19 lockdowns - before incidents started to climb.
Barnsley communities such as Penistone, Dunford Bridge, Royston and Shafton - all of which share borders with West Yorkshire - have been particularly hit with tractors, Land Rovers and quads all stolen over the last 12 months.
According to the NFU, more support is being offered to crime-hit farmers who have lodged reports of theft, with free trackers, immobilisers and CCTV systems being offered - while volunteers are now being sought to assist PCs and PCSOs on their patrols to act as a go-between for farmers and police.
A spokesperson from the NFU said: "While the scale of rural theft can be gauged by its cost - an estimated £43.3m across the country last year - the anxiety experienced by farming families, who constantly feel they are being watched by determined criminals waiting for opportunities to steal, is impossible to calculate.
"We're helping police join forces with local farmers, so we're funding a dedicated agricultural vehicle crime unit and we're even bringing home stolen machinery from across Europe.
"We recognise the past year has been particularly difficult for everyone, which is why we are putting additional funding into rural crime initiatives.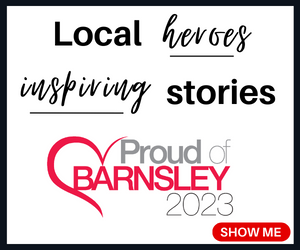 "It's a co-ordinated approach designed to make it tough for thieves to steal in the countryside, and to repel an expected new wave of criminality as we emerge from the pandemic.
"However, highly-organised criminals continued to plague farmyards, stealing tractors, GPS systems and high-value quad bikes worth millions of pounds.
"Behind every crime there is an impact on farmers and their families - farms are places of work and people's homes.
"What's more, even the most urban of farms will anticipate slower police response times due to geographical location.
"There's no doubt that when we work together with police, farmers, communities and other rural organisations to tackle rural crime we can make a real difference."
Penistone, which covers 52 per cent of the borough's land, has a policing team in place - something which is helping combat local concerns, according to leaders.
It comes after South Yorkshire Police axed its former structure in a bid to slash £8.1m from the budget in 2015 - a widely criticised decision which saw bobbies being taken out of the communities they knew and moved to Wombwell.
But a U-turn was performed following the backlash and an initial four hubs - in Barnsley town centre, Goldthorpe, Kendray and Royston - began operating in 2017, joined by officers based at Cudworth, Hoyland and Penistone.
South Yorkshire Police and Crime Commissioner Dr Alan Billings added: "More officers were being trained to deal with rural crimes and a rural crime team is based with the mounted team at Ring Farm, Cudworth.
"The farming community should not have to endure this kind of criminality.
"It affects people's wellbeing and presents a serious threat to livelihoods."