A TEMPORARY speed limit will be introduced on a busy road which runs by a wind farm next week while a broken turbine is repaired.
This week, the 40mph speed limit was announced and will be in place from Monday for four weeks from Rotherham Road roundabout to Grimethorpe Colliery roundabout.
Work to make the area safe and remove the damaged turbine - which dislodged from the structure in March 2021 during stormy weather - did not begin until months after, much to the dismay of Coun Kevin Osborne.
However, Coun Osborne is happy to see the wind farm begin to return to normal.
"I'm pleased that the turbine is coming back home and as a supporter of renewable energy I look forward to seeing all three turbines back in use," he said.
"I just hope the new blade lasts longer than the last one."
A spokesperson for EDF - the firm which is responsible for the site - said 'months of preparatory works with a team of specialists conducting surveys, scoping, ground works and integrity checks' are now complete.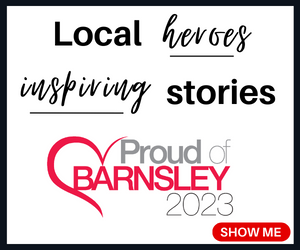 They added: "We are sorry that the turbine failed and caused local residents concern.
"We have been carrying out a detailed and thorough investigation with our partners into the causes and we appreciate everyone's continued patience whilst these conclude.
"Central to our approach from the very start is public safety and to ensure that this situation does not happen again.
"Even with the restrictions brought about by the pandemic at the start, we have been working with our partners at Barnsley Council, with local businesses and the Health and Safety Executive to progress a safe, timely and effective resolution.
"We want to thank everyone involved, including our local partners, in working with us to put public safety first and to ensure this situation is rectified as quickly as possible."