A POPULAR nursery saved from closure after its new director spotted parents' campaigning in the Chronicle has seen its Ofsted rating plummet.
Welcome Nurseries, at Lundwood's Priory Campus, opened in December having took over from charity Barnardo's - which had run the centre since 1995 but ran into difficulties last May, said to be due to low registration.
The firm's director Linda Cuddy, from Barnsley, said seeing a group of shocked families featured in the Chronicle last year led her to discussions with the charity.
The new owner's arrival in July came with a promise of significant investment and capacity more than doubling when the doors opened in December, from 36 children to 86.
But in its first inspection since the change of management, the site has been rated as 'requires improvement' by Ofsted.
Inspectors said the provision is affected by staffing issues, which mean 'there are sometimes not enough staff working directly with the younger children' and knock-on effects on children with special educational needs and disabilities (SEND).
The report said staffing is a 'key priority' for a recently-recruited manager who 'has a clear vision for the nursery' and is a 'skilled practitioner'.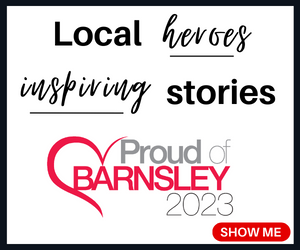 "When there are enough staff working with each age group, children are engaged and challenged by staff more effectively," it said.
"Staff provide appropriate levels of care as they offer cuddles and reassurance when needed.
"Staff focus on supporting children's social skills as well as their communication and language skills.
"This is because they recognise how Covid-19 has had an impact on children's learning in these areas.
"Most children arrive confidently at the nursery."
The previous nursery - rated 'good' on its last inspection before its closure - offered sessional care which was extended by Welcome Nurseries to full day care from 8am to 6pm, with funded hours for eligible children.
Welcome Nurseries, which runs more than 30 sites around the country, also extended the site's outdoor space and in January said numbers of children attending had almost doubled from 22 to 41.
"The manager and staff understand what they want children to learn as they support each child to build on their prior knowledge and skills," added the report.
"However, when there are not enough staff working directly with younger children, staff are unable to implement their curriculum effectively.
"Therefore, while children enjoy playing with the activities set out, quality interactions and communication with the children reduce.
"Staff are aware of children's individual needs.
"The manager is working with staff to review and update individual targets for children with SEND.
"Outside agency support is being requested, where needed, for individual children.
"However, staff do not consistently implement the specific targets set for each child with SEND.
"This does not help to close the gaps identified in children's learning quickly enough."