BARNSLEY'S answer to Conor McGregor will represent England tomorrow in the English Mixed Martial Arts Association's Four Nations tournament.
Joe Ambler, 26, from Kendray, is the number one-rated middleweight amateur MMA fighter in the UK and Ireland.
He will travel to Liverpool for the EMMAA's Four Nations competition - representing his home nation for the first time in his career.
Joe is unbeaten with a record of 6-0-0 and he's hoping to turn professional next year after the European and world championships.
"I did a charity MMA event in 2017 which I won, and after taking a bit of time out through injury I got back into it," he said.
"I had three boxing fights and on the third show I won a local belt.
"From there I went into MMA and I've gone on to be 6-0 and the number one ranker amateur middleweight in the UK and Ireland.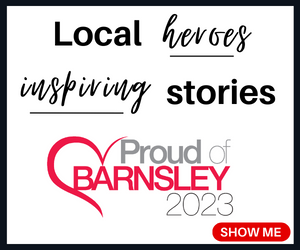 "On Saturday and Sunday I will compete for England in the Four Nations in Liverpool.
"It's the first time I've represented England and I'm looking to compete in the European championships and the the world championships after that.
"I'm hoping to turn professional going into next year."