A CAMERA club is offering free workshops to people who want to take up a new hobby and de-stress.
Dearne Valley Camera Club (DVCC) has been running since 1953, but its new leadership team are looking to do something different and give back to their community.
The club's treasurer Chrissy Kyte, 61, from Ardsley said: "We had the idea because throughout Covid photography became such a big thing for all of us.
"We applied for funding from South Yorkshire Community Funding which has allowed us to buy five cameras and some laptops to work with.
"It will mean people who wouldn't normally be able to afford to do this sort of thing can."
The group has around 20 members so far, but are keen to get more people involved in the weekly meet-ups at Billingley Village Hall and other workshops.
Through the photography workshops members will be shown - with the help of a mentor - how to shoot images, process them and even receive a copy of their work.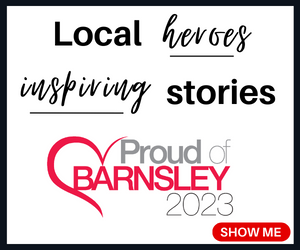 Chrissy said the club wants to combat loneliness and mental health within the community too.
"We've had a really positive response so far, it's one of those activities where you really have to be in the moment - it clears the mind."
The club is taking members main in and around the area of Park Spring Wind Farm - Great Houghton, Little Houghton, Grimethorpe, Darfield, Billingley and Cudworth - however they are also taking applications from other parts of Barnsley too.
To apply, visit the Facebook page, email enquiries.dvcc@gmail.com or visit the website at www.dvcc.co.uk.