A COMMUNITY plaza project to transform a former hotbed of antisocial behaviour - which has instead been plagued by vandalism and antisocial behaviour since work started - will now be patrolled by security guards after issues threatened to derail it completely.
The project, on Houghton Road, Thurnscoe, has unfortunately now also had to be scaled back from ambitious initial plans due to 'safety considerations' - with a cabin planned as a cafe and storage facility set to instead be removed.
Community group Big Local Thurnscoe have spent years drawing up the plans alongside consultation with locals, with the site's grand opening in May.
And while members said 'many young people' have enjoyed the £250,000 site, others have continued to engage in antisocial behaviour and criminal damage.
Big Local was involved in setting up Thurnscoe Regeneration charitable incorporated organisation (CIO) which now runs the project, and put £150,000 towards the plaza through its 'legacy' budget, as the group comes to the end of its ten-year lifespan.
In a joint statement, the two organisations said volunteers and security guards will maintain the plaza and carry out night patrols, respectively, with all remaining works - such as laying tarmac paths - to be finished in the next two weeks.
"Big Local Thurnscoe volunteers and trustees of the CIO would like to declare our concern and disappointment at recent activity at the Plaza site," they said.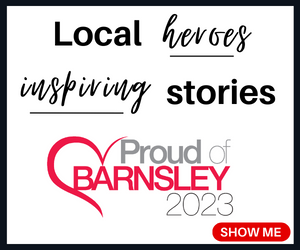 "Whilst there have been some concern raised about the contractors still working on site, the main build was complete and the area was assessed and considered safe to be used for scooters, bikes and skateboards.
"Clearly when youths are intent on criminal damage, everything including safety fencing and hard core can be misused as weapons.
"We have been dealing with damage, theft and serious criminal activity since the start of the build but we believed that Thurnscoe deserved and needed this investment.
"We would like to remind residents that the build was in response to years of consultation at our community events when people were telling us that there was nothing for young people to do in the village.
"We will continue to work to make the Plaza into a safe and enjoyable space for all residents, but we cannot be held responsible for criminal behaviour on this level and we urge the community to support us in our efforts.
"We are appealing to anyone who witnesses criminal behaviour to ring 999 immediately and inform the police."
The groups are also working with police to eliminate chance of further incidents - and with Barnsley Council, Barnsley FC's Reds in the Community and Street Safe to 'secure further provision' to attract youngsters in a positive manner.
Prior to the project, the former British Coal Authority land was took over by the council in 1990 and then saw a Sport England-funded multi-use games area and outdoor gym installed.
But it succumbed to misuse and frequent antisocial behaviour - which spurred on Big Local's plans as a way of giving the village a positive focal point in its last major investment.
Police said last month vandals who smashed the cab on a construction vehicle were making the scheme 'very difficult'.
A spokesperson for Barnsley South East Neighbourhood Policing Team said: "We are disappointed to say that whilst the Big Local, Thurnscoe are trying their best to make Thurnscoe more desirable by putting the plaza in place, and giving the young people something to do, there are some people that are making this very difficult for them."