AT long last, I have found the dream family car. It costs a fair chunk, but if you can, you absolutely should because it has no drawbacks whatsoever.
A rare beast indeed but it's one that combines decent pace, good fuel economy, space, looks and luxury - it's the brilliant Land Rover Discovery in D300 guise.
That name's been an ever-present fixture in the line-up since 1989 - that's a year before I was born - and it's largely followed the same recipe ever since in that it sits between the farm-friendly Defender and the luxurious Range Rover.
However, that neat position has been clouded recently by the all-new Defender - now a much-changed proposition than before - arriving as it's similarly-sized and more plush than ever before. However, a midlife nip and tuck on the Discovery has elevated it even more, and in my opinion it's one of the best new cars on sale today thanks to its do-all ability.
In this R-Dynamic spec, it's absolutely gorgeous. Okay, the jury's still out for some people when weighing up its rear end, but I've always been a fan. The paint - which is the optional £1,730 Charente Grey - is dazzling when the sun strikes and sets it off just right against the glossy 22-inch wheels. Privacy glass - which really should be standard but in this case is a £490 option - is essential, but if anything it's its interior that's the star of the show.
Open the gigantic door and you'll see sheer opulence. There's an 11.4-inch touchscreen, 14-way adjustable seats, the best 360-degree camera I've ever used which is a genius when you're navigating round tight spaces and light-coloured leather that's a fantastic match for the spec outside.
Everything - and I mean everything - is top-drawer inside. Soft-touch leather adorns most surfaces, the seats are cushioned just right and I love the lofty driving position. There's room for seven adults, so as you'd expect there's acres of head room.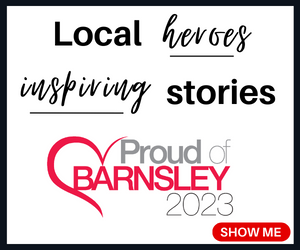 On the move, it feels big, but the 3.0-litre has plenty of low-down grunt and - ridiculously - this leviathan will sprint to 60mph in not much over six seconds. There are two petrol variants - the P300 and P360 - but the diesel-powered versions - the D250 and this, the D300 - are surely the thinking person's choice purely because of their fuel economy prowess. On that front, 40mpg is in reach - not bad for a car as big as the Discovery.
It rides brilliantly well, too, as its foundations are shared with the Range Rover, and the eight-speed automatic gearbox is a joy - just leave it to its own devices, sit back and cruise on.
It starts at £67,000 so it is expensive, but seriously, it's a hugely talented, go-anywhere sort of vehicle that possesses absolutely everything anyone would ever need. I don't think there's anything on the planet that can do what the Discovery does at its price point.
Now in its fifth generation, it's better than ever - I wasn't joking when I said I have found the perfect family car.