ALMOST a third of all buildings in Barnsley are unable to access high-speed internet, new figures have revealed.
Faster speeds are a key part of the government's so-called levelling up agenda - a scheme which has been criticised by the town's leaders for offering very little to Barnsley so far.
Ultra-fast broadband is described as internet with speeds of 300mb/s or more.
Since March 2020, broadband providers have been required to meet a 'universal service obligation', which means everyone has the right to a decent and affordable connection.
This is defined as a download speed of at least 10mb/s and an upload speed of one mb/s.
If customers are unable to access this speed, companies are required to set up a connection.
As of January, a total of 80,892 properties - or 68 per cent of the area - had access to high-speed internet.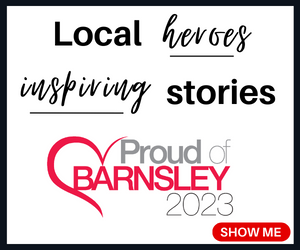 However, it's been warned the town faces lagging behind the rest of the country due to its 'early-generation' networks.
Coun Robert Frost, cabinet spokesperson for regeneration and culture, said: "We're growing Barnsley and working hard to deliver more and better jobs, quality housing and better transport links.
"Just as important is better digital connectivity.
"We need to keep improving the coverage of high-speed broadband to help improve the quality of life of residents and create a more connected region for businesses."
A first-of-its-kind trial to deliver high-speed broadband in Barnsley - which will see water pipes used to connect up to 8,500 homes and businesses - was launched earlier this year.
The new proposals to accelerate the roll-out of broadband without digging up roads will see fibre-optic cables placed through 17km of drinking water mains between Barnsley and Penistone.
The network will also be used to set up 5G masts to bring fast and reliable wireless broadband to the most hard-to-reach communities across the borough, following pressure from Penistone and Stocksbridge MP Miriam Cates whose constituents have complained about being unable to access up-to-speed internet.
The trial will last for up to two years and, if successful, could be operational from 2024 onwards.
Barnsley Council has set up a survey for residents and businesses to complete to find out about their experiences of broadband across the town.
"Please help us shape this work by taking part in the survey which you can find at barnsley.gov.uk/haveyoursay," Coun Frost added.
The survey can be found on the Barnsley Council website and will be live until August 26.