AN eight-foot-high 'predator', a shark and the Loch Ness Monster may sound like something out of a horror movie - but one Barnsley artist has all three in his garden.
Alan Bailey, 66, of Old Town, has been painting since he was a young boy - but some of his most recent sculpting work might be his most eye-catching yet.
He attended Holgate Grammar School - and was even in the same class as well-known Barnsley artist Terry Brookes, whose work has regularly featured in the Chronicle.
After moving away from the town at 21 - and having stints in both Devon and the south of France - Alan moved back to Barnsley five years ago.
He said: "I took up art and school and I've been painting since I was young - it's always been a hobby of mine.
"When I went to France I started to do bigger things and it's gone from there.
"A lot of my works are massive and my walls are covered.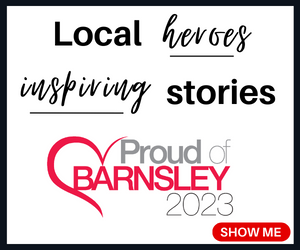 "People who know me ask if I could make things out of anything so they donate the items to me.
"It's a lot of different things - virtually anything I can get my hands on.
"Not many people do the sort of stuff that I do."