THOUSANDS of jobs - including dozens locally - which were saved at a troubled steel plant have been given a two-year reprieve following pressure from MPs.
Safeguards for the industry, which come into force when the volume of imports of a particular steel product threatens to seriously undercut UK-made steel, have been doubled from one year to two in a bid to boost trade and protect jobs.
It allows UK manufacturers to freely trade with other reputable countries such as the USA and the EU, whilst also being protected from the worst behaviour seen in the global marketplace.
Miriam Cates, the MP for Penistone and Stocksbridge, described the announcement as 'a real show of support for our steel industry and the thousands of jobs it supports' having campaigned to secure the future of Speciality Steel, Stocksbridge, which employs dozens of Barnsley residents.
A division of Liberty Steel, it was issued a winding up petition in February which could have seen it face closure if the firm was deemed to be insolvent in a court hearing, before a deal was struck with its creditors, which included HMRC.
Having secured an initial one-year extension to the safeguards in June 2021, Mrs Cates has been working over recent months to persuade the International Trade Secretary Anne-Marie Trevelyan to extend them again for another two years.
She added: "This will keep the UK in line with the EU and the USA, who have all maintained their safeguards up to June 2024.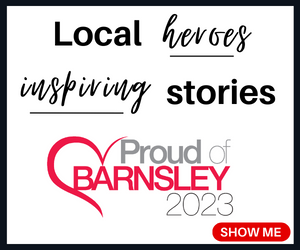 "It is fantastic news for the UK steel industry and for manufacturing more widely.
"I'd like to thank the Prime Minister and the International Trade Secretary for personally taking this decisions and for their continued support for our steel sector.
"Steel is at the heart of many communities across the country, and particularly in our constituency - it is a vital part of our local economy, and I'm determined to do all I can to secure its future.
"I'm working closely with colleagues in Parliament to make the case for steel as an industry of strategic national importance, and I'm delighted that the government has once again shown its commitment to UK steel."
In May last year, Speciality Steel owner GFG announced plans to sell the Stocksbridge site after main financial backer Greensill Capital collapsed into administration two months earlier.
The aerospace industry is a major customer of the plant and the distress in that industry, a knock-on effect of the Covid-19 pandemic, saw demand for its steel plummet.
Ms Trevelyan said: "A strategic steel industry is of the utmost importance to the UK, especially given the uncertain geopolitical and economic waters that we are all charting.
"We have concluded that it is in the UK's economic interest to maintain these safeguards to protect the steel sector, which is why we have taken these steps."