PEOPLE across Barnsley united against cancer last weekend by taking part in a Race for Life run.
More than 400 people took on either a three-kilometre or five-kilometre course at Locke Park, raising more than £11,000.
Money/ raised at Race for Life events - which often sees family members who have lost loved one to cancer - enables scientists to/ find new ways to prevent, diagnose and treat the disease.
The family of 60-year-old Carol Langan - who died of breast cancer in April - took part in her memory.
Nicki Embleton,/ Cancer Research UK's spokesperson in Yorkshire, who also acted as stage host on the day, said: "We are incredibly grateful to everyone who took part in Race for Life in Barnsley.
"The atmosphere was hugely moving - full of emotion, courage, tears and laughter as people celebrated the lives of those dear to them who have survived cancer and remembered loved ones lost to the disease, just like the family of Carol Langan.
"Now we're asking everyone who took part to return the money they're raised as soon as possible.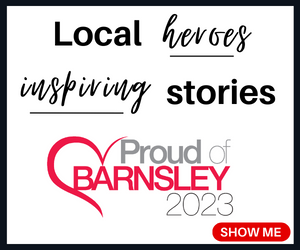 "Funds raised - whether it's £10 or £100 - will help scientists find new ways to prevent, diagnose and treat cancer, helping save more lives."