DAMAGING restrictions during the Covid lockdown and the cost of living crisis are putting Barnsley pubs out of business with a number of closures during the last few years - prompting landlords to urge residents to visit their locals before it's too late.
At least five pubs have closed since March 2020 - with the number across the borough down from almost 200 to 171.
Covid placed extraordinary pressure on the hospitality sector as lockdowns forced closures and, even when sites were allowed to open, restrictions on opening times as well as reduced demand due to punters choosing to stay at home caused problems.
However, as the town starts to bounce back from the pandemic, many pubs are still suffering the after effects.
Nigel Croft, secretary for Barnsley's branch of CAMRA (Campaign for Real Ale), believes more could now face closure.
"During the pandemic people were creating their own pubs in their back gardens.There are a lot of shed pubs now," he said.
"When the weather is like this, people are just going to go to their friend's house where it's a lot cheaper.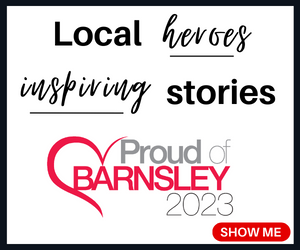 "After that, the cost of everything is going up which means there's less people going out. It's had a really big knock-on effect for the trade.
"I see that pubs are busy at the weekend, but that's always been the case.The quality of pubs in Barnsley is getting better. I'd just like to encourage people to go to them otherwise I can see more closing in the future."
One pub that has opened its doors since the pandemic is Heaven and Ale, based on Agnes Road near the town centre which has since been voted CAMRA's 2022 pub of the year.
The building - once a chemist - has been converted into a multi-room pub with an additional outside seating area.
It's been hosting events which support local charities such as Barnsley Hospice and the Barnsley branch of CAMRA described the venue as a 'fantastic asset for the local community'.
Owner Gary Holmes, from Birdwell, said he had no expectations when he opened 18 months later than expected - but is 'over the moon' with the support from locals.
"We should have obviously been open 18 months before because of the pandemic but we opened in May last year," he said.
"There are some pubs that are closing down but I think I'm right in saying that the smaller ones are doing better than the bigger ones at the minute."