FEARS of a looming homelessness crisis is set to be helped by a new Barnsley Council-run scheme to end rough sleeping across the borough via a residential base for those in need, the Chronicle can reveal.
The newly-formed housing-led support team will work alongside partners to deliver long-term solutions for people facing a housing crises or have a history of unstable accommodation.
As part of their work to help people rebuild their lives, the project will shortly open a new homeless residential base - which will be known as Queens House, the Chronicle understands - providing accommodation and support to those who need help.
Made up of bedsits, this new accommodation - which will cost about £600,000 - will allow people to engage closely with a better package of support to turn things around and live independently again, according to the council.
A council statement said: "This project builds on the support offered by our housing options team over the pandemic to meet the government's 'Everybody In' mandate to support rough sleepers off the streets into accommodation.
"As part of this campaign, we successfully supported several people to live in their own homes again and manage their lives independently.
"Our new model builds on what we learned from this project and is designed to match the needs of those with complex needs facing housing crises in our borough.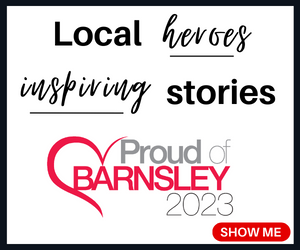 "It will focus on those in most acute need to create better outcomes for people who may otherwise fall back into crisis."
Council bosses said last month that they have learnt their lessons from a 'chaotic' former homeless hostel that was blighted by crime and antisocial behaviour.
Grade II-listed Holden House and adjacent Holden Court, on Race Street, were in operation as hostels from 1994, both part of a 60-year lease with Riverside Housing Group.
However, the lease was effectively axed due to costs and crime.
Coun Caroline Makinson, cabinet spokesperson for public health and communities, added: "We want to make sure everyone in Barnsley has the best possible chance of enjoying life in good health.
"I'm very excited to introduce our new support team who will play a key role in achieving our vision of ending rough sleeping in Barnsley.
"With new accommodation options to help people in crisis and strong partnership links, I hope people will be able to turn their lives around with support from the team and our partners."