'GOVERNMENT neglect' has been blamed for the town's 'hanging-by-a-thread' dentistry services by Barnsley MPs who have urged ministers to step in.
A joint call for action has been issued by Barnsley East MP Stephanie Peacock and Barnsley Central's Dan Jarvis, who raised their constituents' concerns after the town was revealed as one of the worst-hit places in the country having lost more than a fifth of its dentists.
There are about 130 registered NHS dentists - but the amount has dropped by 21 per cent since the beginning of the pandemic, leading local leaders and the British Dental Association (BDA) to join forces in a bid to force change.
Stephanie - who has started a petition for Barnsley residents to respond to relating to local dentistry services - said: "Even before Covid delays, dentistry has been struggling to keep up with demand.
"Now, after two years of disruption, people in Barnsley are having to join waiting lists of several years to get the treatment they need, while suffering some of the worst rates of tooth decay in the country.
"f you are struggling to get an NHS dentist appointment in Barnsley, please get in touch and let me know.
"I will continue to campaign on this important issue.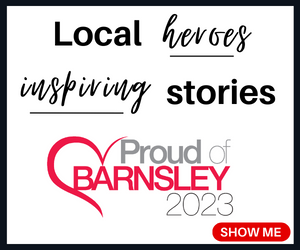 "Dentistry is one of the services suffering as a result of government neglect - I am currently running a survey on NHS dentistry so if you are able to, please contribute to this.
"I know that many are struggling with access to services, and it is really important that I am able to collect evidence from your experiences so I can raise this in Parliament to encourage change.'"
NHS leaders and dentistry professionals were recently grilled by Barnsley councillors, after a report into local surgeries revealed 29 per cent of residents have waited six months for an appointment, with some experiencing two-year waits.
Dan added: "I have real concerns about my constituents' ability to access dental services, both for routine and urgent treatment.
"Our dentists and staff provide invaluable care to our communities, but the government need to get a grip and make sure that high quality dentistry is available for all."
The BDA - whose members sent a letter to newly-appointed Secretary of State for Health and Social Care Steve Barclay last week - believe NHS dentistry is facing a 'slow death'.
Chairman Eddie Crouch said: "Every single day dentists are moving away from the NHS, unable to see a light at the end of the tunnel, leaving more and more patients unable to get the help they need.
"We remain seriously concerned about this Government's lack of urgency and ambition to deliver genuine change.
"Now - as we move out of the pandemic - we face a historic backlog, an exodus from the workforce, and widening oral health inequality.
"NHS dentistry is at a tipping point, and it is clear that without urgent action, we will soon pass a point of no return."
* To take part in the survey, visit stephaniepeacock.org.uk/survey-improve-nhs-dentistry.