LOCAL filmmaker Dave Cherry has unearthed some more fascinating glimpses into the past and put them into his new video.
His latest project is called 'Barnsley Then and Now' and with the help of John Irwin has managed to transform images of the past into ones we can see vividly and imagine today.
The use of splitting between then and now has been expertly carried out on a number of images.
Focusing on the Worsbrough and Stairfoot areas, the images in the movie show the now-derelict Dove Cliff railway station in its former glory.
There are also scenes of the Red Lion pub and other scenes from nearby.
A special passenger train, which ran on June 7, 1952, a few days after the Queen's coronation, is seen on its rail tour passing through Worsbrough Bridge and in colour at Silkstone Common.
Local cricket hero Roy Kilner, who has a road named after him in Wombwell, is also pictured with his family at Stairfoot railway station.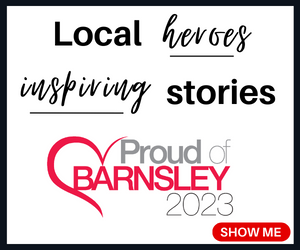 Newsreel footage of him returning from the 1925 Ashes series in Australia has also been transformed and shows Roy being welcomed home as a hero despite a 4-1 series defeat Down Under.
Roy played for both Yorkshire and England and was considered a fine all-rounder.
He died at just 37 in 1928 from typhoid following a trip to India. His funeral was attended by an astonishing 100,000 people.
Footage from this sombre occasion has also been converted.
Dave said: "I found that story amazing - he was a superstar - even though they lost the series.
"I get help from all over for the films. This one took about a month to put together and 600 people have already seen it. It's doing well and shows there's a lot of interest in this kind of thing."
You can watch the video by following: https://www.youtube.com/watch?v=nWpXInXMiyA&t=1176s