BARNSLEY'S Big Weekend made an epic return to the town centre last weekend and pulled in huge crowds.
Friday evening saw the Town Centre Races take over, with a special community ride for families kicking off the proceedings, before moving onto the elite races as part of the British Cycling Men's and Women's National Circuit Series.
Mayor's Day was on Saturday, with Mayor Sarah Tattersall touring a number of town centre venues to meet with members of the public.
Family friendly activities were also on offer at a number of cultural venues across the centre.
Pride Barnsley 2022 hit Mandela Gardens for a day of celebrations, with well-known face and drag queen Jamie Campbell from BAFTA-winning Everybody's Talking About Jamie hosting the event.
A variety of music and entertainment filled the space, as well as stalls and a family fashion show at the Civic in the afternoon, and an over-18s section in The Garrison.
Coun Hannah Kitching was in attendance on the day.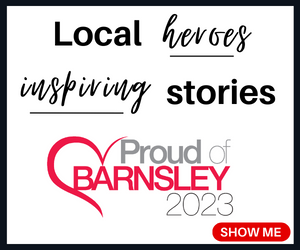 "It was fantastic to see Pride return to Barnsley this year after the challenges of the recent pandemic.
"The sunny weather and busy town centre made for a fantastic atmosphere at this inclusive celebration of LGBTQ+ love and joy."
Brass bands news and old joined together for the debut of the Brassed On! festival.
Three stages were in place across the town centre, with The Glass Works Square stage full to the brim with an audience seated on brightly coloured deck chairs to watch the various acts perform.
They included Civic Fusion, Black Dyke Band, Flat Cap Brass, The Wfel Fairey Band, Bombay Baja Brass Band and the much-loved Grimethorpe Colliery Band closing the show.
Band manager Richard Windle said it was so important for them to perform in their hometown.
"The whole Brassed On festival was a wonderfully organised event and to perform in the centre of Barnsley to such an appreciative audience was a huge thrill.
"Grimethorpe Colliery Band belongs to the people of Barnsley and this event seemed to us to be a really important addition to the calendar.
"Barnsley has never looked better and we felt there was a real buzz throughout the day."
Artist Graham Ibbeson's newest exhibition was on show at the Cooper Gallery, with an artist talk and a number of workshops also taking place.
Closing the weekend on Sunday, 'What's Your Move', a Barnsley-based initiative encouraging local people to become more active for good physical and mental health, were welcomed to the Glass Works square.
A number of activities were on offer for the public to try including a mini golf course, giant rock climbing wall, freestyle football sessions and sport demonstrations.
For families, the Big Dinosaur show was on throughout the day, giving little ones the chance to meet giant T-rex and triceratops characters in the interactive performance.