A CRISIS which has resulted in record-breaking amounts of residents relying on foodbanks is set to be helped thanks to an ambitious plan to create another low-cost social supermarket in Barnsley, the Chronicle can reveal.
Barnsley Council's ruling cabinet members approved the sub-leasing of the former Co-op building, on King Street, Hoyland, which marks the first step in a project to bring award-winning Community Shop to the prominent location.
The council owns the leasehold interest of the ground floor of the store - which closed in 2019 - and the 99-year lease, which began in October 1982, has 59 years to run.
Community Shop, which is part of Company Shop Group, is a social enterprise which aims to give its members access to discounted food, as well as learning and development programmes.
It will offer residents on welfare support access to discounted food that would otherwise go to waste, low-cost meals through its Community Kitchen initiative, and advice and support on how to move back into employment.
Coun Robert Frost, cabinet spokesperson for regeneration and culture, said: "Community Shop already provides an excellent service to our communities in Athersley and Goldthorpe, and it will be a fantastic addition to Hoyland.
"It's about offering people a hand up, not a handout, and a community facility in an accessible location.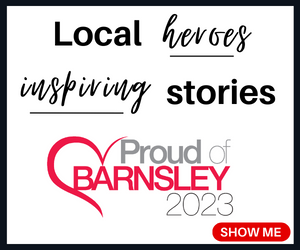 "The former Co-op is a very prominent building in Hoyland, and I'm delighted we have the potential to bring it back into use in such a positive way.
"It will help support people into employment, offer advice and support for people who need it, as well as providing even more reasons for people to use their local town centre.
"We'll now work closely with Company Shop and their partners to make this ambition a reality."
Following negotiations, terms have been provisionally agreed for the sub-lease at a peppercorn rent - which means a much cheaper rate than its market value - for the venue.
Steph McGinty, managing director of the Company Shop Group, added: "We are delighted to have taken this step forward towards working with Barnsley Council to develop a Community Shop in Hoyland.
"In the coming months, we will be working with our food industry partners to bring the project through to fruition.
"We have always sought to work collaboratively with our industry partners and wider stakeholders, as we believe that together we can be a force for good and make a genuine and positive difference for the people and world around us - socially, commercially and environmentally."
Hoyland's three councillors - Tim Shepherd, Mick Stowe and Robin Franklin - all pledged their support to the scheme, which was approved on Wednesday.
Coun Shepherd told the Chronicle: "We welcome this - for almost three years the building has stood empty and throughout that period the ward councillors have been trying to have the building re-purposed and re-opened, so we are naturally delighted at this news.
"We are confident that a Community Shop and hub would bring new jobs, increase footfall in Hoyland and make it feel more vibrant.
"It ensures local residents and families who are suffering most with the cost of living crisis will be entitled to take up membership so that they can afford healthy, nutritious food for themselves and their children, whilst they develop the skills and confidence necessary to move forward in life.
"We have experience of Community Shop venues in Goldthorpe and Athersley and they make a tangible, positive contribution to the local communities they serve."