RAPIDLY climbing Covid-19 rates - which has led to cases rising by 500 per cent since the end of May - resulted in a joint plea being issued to residents by health bosses this week.
Barnsley Hospital's director of nursing, Jackie Murphy, and Julia Burrows, executive director for public health and communities at Barnsley Council, issued their concerns due to the emergence of a new variant.
The town's rate, as of Wednesday, stook at 231.8 cases per 100,000 residents - a giant rise from the 37 per 100,000 registered on May 31.
Ms Murphy said: "Despite some being under the impression the pandemic is over, the reality is different, with Covid cases in hospital compounded by Covid-related staff absences and pressure to reduce waiting lists.
"Demands on the NHS, both Covid and non-Covid, continue to be exceptional.
"A new Omicron variant - labelled BA.2 - has been driving a fresh surge in cases across the country, giving frontline staff little respite.
"The latest Office for National Statistics data shows that Covid infections in the UK are continuing to rise and we have to be mindful of the effect of this on doctors and our other healthcare workers."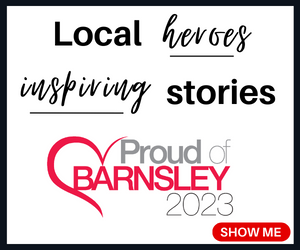 In Barnsley, with fewer people testing, actual numbers of people with the virus is likely to be higher than is reported, health bosses believe.
In the hospital, on June 9 there were just three patients with the virus but figures as of Monday, 53 were in hospital.
This is one of the highest figures since April, although there are no patients currently on medical ventilation beds.
The latest wave throughout the country has led to fewer deaths than previous spikes, but healthcare services remain 'very busy' as they deal with high bed occupancy levels, staff absences driven by Covid, and health conditions worsened by the current heatwave.
Jackie added: "In terms of Covid itself, we are much better at dealing with it.
"Each wave has seen the virus get progressively less severe and now, we expect patients to recover, even the more vulnerable.
"However, there are still accumulated pressures from the past two years such as very high clinical workloads.
"We want to be able to continue to provide services for our community as well as avoid unnecessary absences by staff.
"We know people have become tired of prevention measures at work and in our private lives, but caution is still vital and we must all continue to work together to reduce the risk of transmission.
"We are all familiar with those easy and reasonable steps you can take when coming into hospital, such as wearing a mask and regular hand-washing."
Ms Burrows urged people with symptoms to stay at homes - and continue booking in for vaccinations.
She said: "Covid will remain with us in our communities, and the national advice has not changed.
"If you have symptoms of a respiratory infection, such as Covid, and you have a high temperature or do not feel well, try to stay at home and avoid contact with others.
"It's important that you keep up with your vaccinations to protect yourself from unpleasant illness caused by the virus.
"I urge every person who is eligible to get their vaccines as soon as possible if you haven't already. An autumn booster for those over 50 will also become available later this year.
"The simple measures we are all used to following to protect ourselves and others still remain effective."