A FIRST glimpse at the interior fit-out of Barnsley town centre's flagship new cinema has been revealed ahead of its opening.
Cineworld's 13-screen venue, which has been hailed as the marquee signing at the Glass Works retail and leisure hub, will open on September 23, it was announced this week.
The venue's core structural work and external cladding was completed last year, but work has been progressing on the interior which includes more than 2,000 seats.
Oli Cattanach, general manager, said: "We can't wait to bring the magic of cinema to Barnsley, a town which is famous for its cultural legacy and its profound appreciation for the arts.
"This next-generation cinema will serve as a cultural hub, offering the local community the very best place to watch a movie and more, with a new Starbucks located on the ground floor entrance.
"The complex will offer an unrivalled audience experience.
"Our amazing team of contractors are now working to create a fantastic leisure destination for Barnsley residents, visitors from all across Yorkshire and the north of England.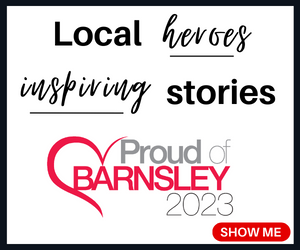 "We look forward to introducing ourselves to the proud community of Barnsley and welcoming them through our doors in September."
Barnsley Council expect a 90-plus per cent occupancy rate upon the Glass Works' completion, having spent £210m on its creation.
It has already attracted big-name arrivals including TK Maxx, Nando's, TGI Fridays, The Botanist and Superbowl UK.
Council leader Sir Steve Houghton added: "The addition of Cineworld completes the high quality leisure offer we have created in the Glass Works, complemented by exciting new places to eat, drink, shop and relax.
"A major ambition was to help us diversify the town centre offer and attract some of the very best high street brands.
"We are delighted and proud to have seen this really take shape over the last 12 months.
"This is the culmination of lots of hard work by council teams and our many partners and is a really exciting time for Barnsley town centre.
"Since the Glass Works began its phased opening last September, there's been a hugely positive atmosphere and we've seen many people returning to the town centre for shopping and leisure.
"Add to this our action-packed events programme and there's never been so many reasons to enjoy a day out in the town centre.
"Like everywhere, Covid-19 has provided real challenges, but we're determined to support our retail and leisure tenants and we're confident that when this final phase is open, Barnsley will have one of the most vibrant town centres in the north of England."