WESTON Park Cancer Charity is celebrating the impact of a partnership with a Barnsley-based business which has helped travel patients to their 'life-saving' appointments.
With no direct link via public transport, the hospital is about 15 miles from Barnsley and for cancer patients undergoing chemo and radiotherapy, this means they must often make the commute daily for weeks at a time.
According to hospital bosses, rising taxi fares and public transport costs financial barriers which are no longer in place thanks to the new service had even driven some patients to refuse treatment.
Between January and October of last year, Sheffield Teaching Hospitals carried out 10,422 oncology consultations for 2,268 patients from Barnsley, and 20 per cent of all Weston Park patients are from the Barnsley area.
Barnsley-based firm BAPP is a long-standing supporter of the charity, providing backing for the charity to set up its Barnsley transport service through a 'significant' donation, which fully funded the purchase of its Ford minibus.
Weston Park Cancer Charity now transports patients from Barnsley, free of charge, between the football club and Sheffield hospitals for cancer treatment and appointments every day.
Darren Hayes, head of fundraising at the charity, told the Chronicle: "We want to say a massive thank you to BAPP for their incredible support of Weston Park Cancer Charity, which includes significant backing of our Barnsley transport service.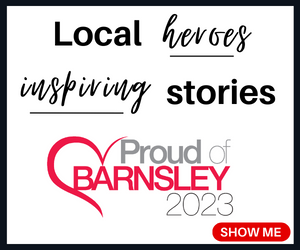 "For some patients, challenges with travel to and from appointments can be the difference between accepting and declining treatment which may could save their life.
"And what's more, for many people undergoing cancer treatment, safe travel to and from social activities has also been hard to come by in recent months in years.
"Our transport services not only provide free, safe travel to and from Sheffield hospitals for cancer treatment and appointments, but the vehicles used have also provided important travel, free of charge, for patients to and from social activities funded and enabled by Weston Park Cancer Charity, our network of partners and our wonderful supporters.
"BAPP for Bolts have supported Weston Park Cancer Charity for a number of years, pledging and raising tens of thousands of pounds to help make it possible for us to be there, at every step, for anyone facing cancer in our region."
Dean Cook, chairman of BAPP, added: "We're extremely proud to support Weston Park Cancer Charity and it has been our privilege to give back to the people of Barnsley by supporting the charity's transport service.
"As one in two people will be diagnosed with cancer in their lifetimes, the work of Weston Park Cancer Charity is relevant to everybody.
"What's more, friends and family members of staff here at BAPP are among those to have been affected by cancer making the reasons for our support all the more personal.
"We're delighted to be able to support Weston Park Cancer Charity's work to improve the lives of anyone going through cancer in our region."