HOLLIE Naughton felt she was representing both Canada and Barnsley on her way to a Commonwealth Games silver medal in Birmingham this week.
The 27-year-old squash player was born in Barnsley and grew up in Cudworth but represents Canada after moving there when she was ten. She has returned to Yorkshire to live and considers herself a 'Barnsley woman.'
Hollie told the Chronicle: "There is pride for both places. You can hear in my voice I am definitely from Barnsley and I have so much family there. I have made history by being the first female Canadian squash player to medal.
"But, at the same time, I hope I have made Barnsley proud as well.
"I am from both places."
She won against players from Malta in the first round on Saturday then Malaysia in the second on Sunday and India in Monday's quarter-final – all by a 3-0 scoreline without dropping a set.
She then stunned favourite Joelle King from New Zealand in Tuesday's semi-final to set up a final with England's Georgina Kennedy on Wednesday, which she lost 3-1. Hollie said: "It's been a huge few days. I didn't sleep much after my final and I am very very disappointed that it wasn't a gold.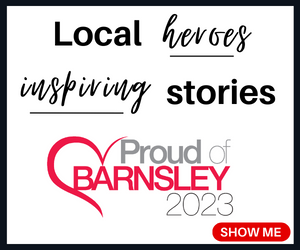 "But it is starting to sink in that I have got a medal which was my goal, and getting to the final really was a dream come true. It's definitely a career highlight.
"This week has shown I can compete at the top level.
"I don't know if the occasion of the final got the best of me or the best win of my career in the semi-final was still in the back of my head. I have been told I didn't actually play badly at all and I can take a lot from the whole week."
Hollie enjoyed playing in front of the Birmingham crowd. She said: "I was very nervous because I had never played in front of a crowd like that.
"I knew, playing an English girl in the final, the tide would turn. But in the rounds before I think they saw me as English and they supported me. Even in the final I had a lot of family and friends there supporting me. It was fantastic."
Hollie is also competing in the mixed and women's doubles.